Roger Federer's Last Rodeo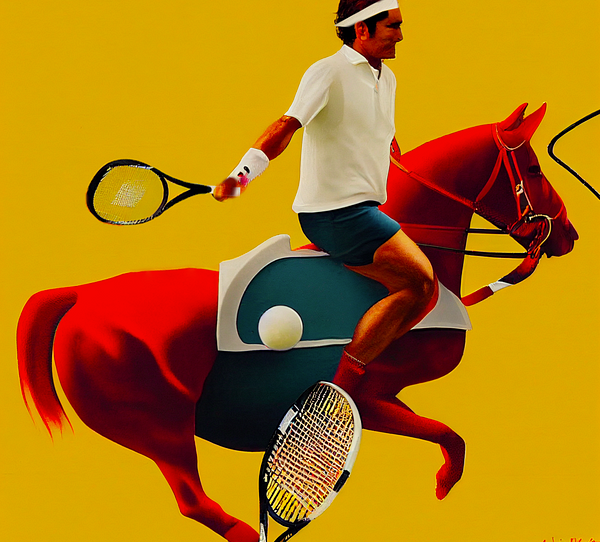 The greatest essay about Roger Federer—and tennis in general—has already been written: "Federer Both Flesh and Not" by David Foster Wallace, or as it has become better known known, "Roger Federer as Religious Experience." Wallace details what makes watching Federer play such a fascinating experience, and how he does things with a tennis ball that no one else, not even rivals Rafael Nadal or Novak Djokovic, is capable of. Wallace coined the term "Federer Moments" to refer to the groundstrokes, the footwork, the serves, everything Federer did on a court that would come together into something jaw-droppingly beautiful and impossible. Now, after a decade plus of experts predicting it, these Moments are coming to an end. Federer is retiring.
After 24 years on tour, more than 1,500 matches, and multiple knee surgeries, Federer's decision to leave professional tennis is no real surprise. At 41, he is well past his prime and having already won everything of note there is to win in the game—and multiple times at that—Federer has little reason to try to stick it out any longer. One could write a lengthy piece only focusing on everything he accomplished on the court—including 103 total titles and 20 grand slams—but that would miss so much of what made Federer such an important figure in tennis history. It was never just about how much Federer accomplished, it was how he accomplished it—with style and grace, both on and off the court, and with a brand of tennis that elevated the entire sport.
Federer's baseline, all-court style influenced every player who came after him. He is, in many ways, responsible for the current state of tennis: While for years experts promised the future of the game was giants with big serves, the rising generation of top players are Federer in miniature. So it's fitting that Federer announced his retirement only a few days after 19-year-old Spanish wunderkind Carlos Alcaraz won the U.S. Open and reached number one in the rankings. The tennis world has been waiting for a true superstar successor to Federer—and to an extent, Nadal and Djokovic—and Alcaraz is the first young player to truly break away from the pack. Others have won grand slams, and Daniil Medvedev even got the No. 1 ranking. But Alcaraz brings the same sense of wonder and fun to the game that Federer once did. His groundstrokes are silky smooth, his athleticism is otherworldly, his game as a whole is comprised of the sort of stuff that makes you think perhaps in a few years some writer might try his hand at writing about Alcaraz Moments.
For a stretch of about five years in the mid-2000s, Federer played a level of tennis unheard of before and unlikely to come around again. He didn't beat opponents. He baffled them. Federer mixed old school elegance with modern athleticism, and other players during Federer's prime were content to sit back and watch. As Jonas Bjorkman put it when Federer beat him 6-2, 6-0, 6-2 in the semifinals of the 2006 Wimbledon Championships: "I had the best seat in the house."