So Much for Reforming the World Health Organization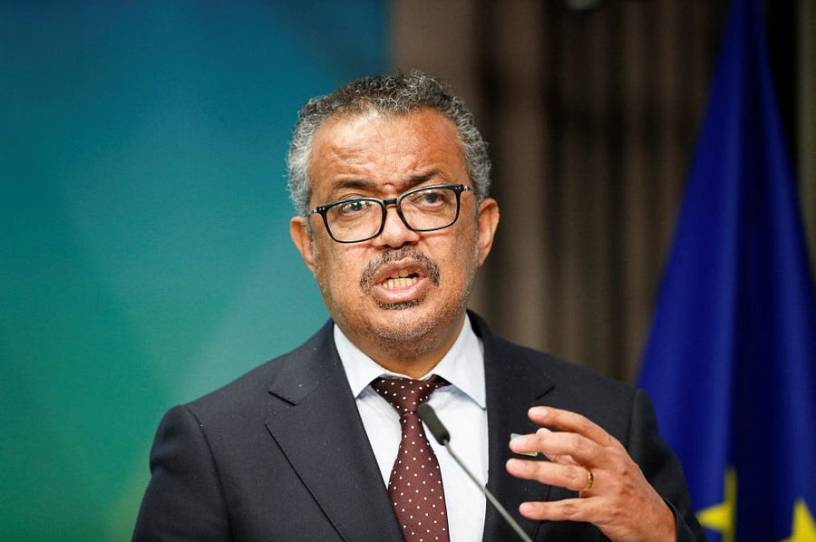 President Joe Biden, in one of his first acts in office, reversed his predecessor's decision to withdraw from the World Health Organization (WHO). The Biden administration emphasized that it would strengthen and reform the WHO from within. On Sunday, the WHO's 194 member states will gather in Geneva for the 75th World Health Assembly (WHA) and vote on reforms that would enhance WHO authority and limit the autonomy of national governments. In isolation, some of these reforms are perfectly sensible. Yet the WHO and its director general, Tedros Adhanom Ghebreyesus, remain beholden to China, a problem that Biden has no apparent plan to correct. Thus, in practice, enhancing WHO authorities plays into the hands of Beijing rather than promoting actual reform.
The Biden administration's pivotal failure in dealing with the WHO was its inexplicable decision not to field an alternative candidate for director general. Tedros is unopposed for another five-year term, even though he amplified Beijing's obstruction and obfuscation in the critical early days of the COVID-19 pandemic. On January 29, 2020, Tedros said, "I will praise China again and again, because its actions actually help in reducing the spread of coronavirus to other countries." Those comments were as wrong then as they are shocking in hindsight. Just one day later, Tedros declared the COVID-19 outbreak a public health emergency of international concern (PHEIC).
In January 2022, the WHO Executive Board (whose members include Russia and Syria) formally nominated Tedros for a second term, and the WHA will officially appoint him in Geneva. With his reelection secured, Tedros proposed an expansion of the director general's control of the organization's budget. Currently, the director general controls only the 20 percent of the WHO budget that comes from mandatory member state contributions. The remaining 80 percent consists of voluntary contributions that member states and non-governmental organizations earmark for specific programs. Tedros wants mandatory payments to make up half of the WHO's $2 billion budget by 2028. The Biden administration initially opposed this plan, while U.S. allies in Europe supported it. The administration eventually agreed to the change in late April, when Tedros announced an agreement that will take effect in 2024.
The Biden administration itself proposed other reforms the WHA is likely to ratify. On January 20, the United States proposed amendments to the International Health Regulations (IHR), a "legal framework that defines countries' rights and obligations in handling public health events and emergencies that have the potential to cross borders." The WHO coordinates IHR implementation and helps build the capacity of member states to follow the IHR. The regulations were last updated in 2005 following China's unsuccessful efforts to hide the SARS outbreak of 2003. While many of the Biden administration's suggestions are constructive when considered on their own, China's pervasive influence and Tedros' poor management render the U.S. proposals either irrelevant or even harmful in practice.