The Biden Agenda: Would He Stand Up to Dictators?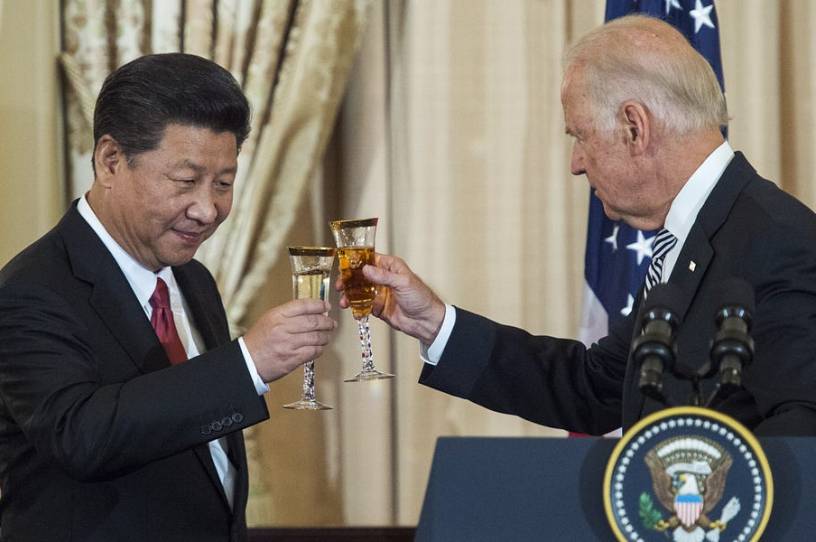 Good morning and welcome to the latest in our series, "The Biden Agenda." We've invited some of the smartest thinkers and subject-matter experts we know to contribute to our series on what a Biden presidency might look like. Matthew Kroenig, national security adviser to several presidential campaigns and deputy director of the Scowcroft Center at the Atlantic Council, investigates how Biden would handle relations with geopolitical foes like Russia, Iran, North Korea, and China.
As we look to the November presidential elections, many in the United States and around the world are asking what a Joe Biden presidency would mean for the future of U.S. national security policy. Robert Gates, the widely respected former secretary of defense to both George W. Bush and Barack Obama, famously said that Biden has "been wrong on nearly every major foreign policy and national security issue over the past four decades."
That is not a ringing endorsement, but it was a backward looking statement. What would a Biden national security policy look like going forward?
Last month's Democratic National Convention gave us a sense of how the Biden campaign is thinking about its foreign policy agenda. The constant refrain from speakers was that Biden would be good to America's friends and hard on its enemies. Indeed, in the only passage of Biden's acceptance speech that touched on foreign policy, he declared: