The Buckeye State's Senate Brawl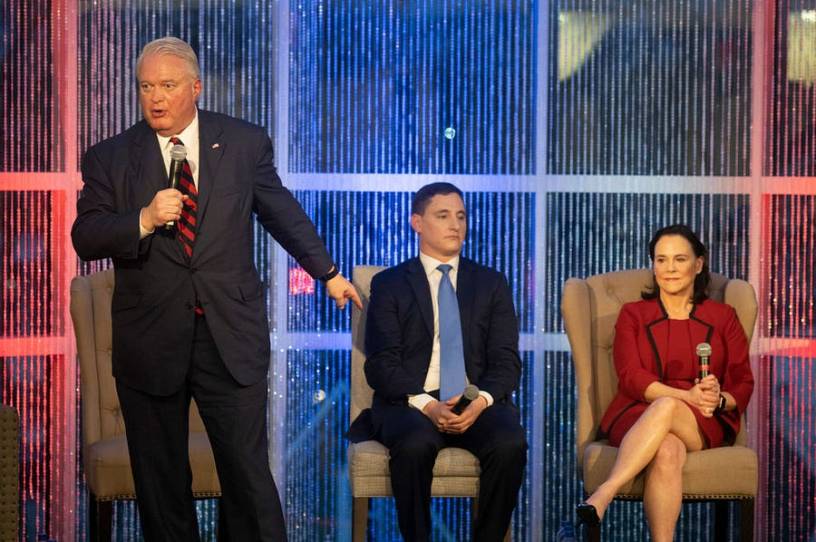 With little more than a month to go before the Ohio primary elections, seven Republican candidates for the open U.S. Senate seat in the state took the debate stage Monday at Central State University. 
Ostensibly, their focus was on winning voters' hearts and minds before the fast-approaching May primary. But their focus never strayed far from another election—the 2020 presidential election. And at times, it seemed as though they were tailoring their remarks more toward a particular viewer in Mar-a-Lago.
The reason is simple: A late-in-the-game endorsement from former President Donald Trump may be enough to tip the scales in a race that no particular candidate has consistently dominated. Trump's endorsements have not always been slam dunks, but experts say that with the current tight race, a boost from the former president may be enough to tip one of the candidates over the edge with primary voters.
Leading the polls right now in the state are investment banker and businessman Mike Gibbons and former Ohio Treasurer Josh Mandel. Gibbons has a slight edge, in part perhaps because of a recent advertising blitz. Trailing them are former Ohio Republican Party leader Jane Timken, venture capitalist and author J.D. Vance, and state Sen. Matt Dolan. The other two candidates on stage, businessman Neil Patel and IT firm founder Mark Pukita, have barely made a dent in the polls.