The Difficult Choices Educators Face Between Now and Fall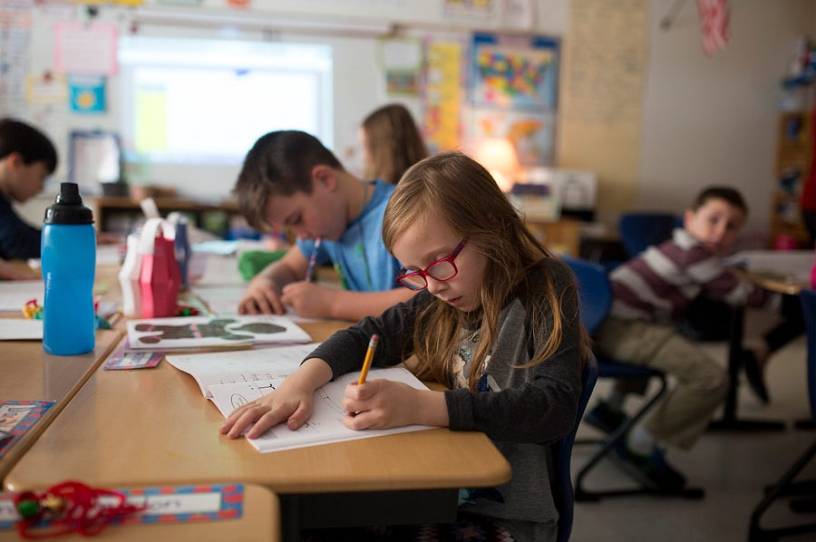 Before a new school year starts, educators will need to decide which students get held back, assessed for special needs, or given special placements. This is an imperfect science in the best of times. These are not the best of times. Researchers have estimated that students will head to school next fall having gained only about 70 percent as much in reading—and half as much in math—as in a typical school year. 
It also goes without saying that student progress will be wildly uneven. Students in stable households with good internet and dedicated workspaces will generally fare better than their peers. And the nature of DIY education is that teachers have limited insight into how students are doing. Indeed, Educators for Excellence finds one-third of teachers reported daily online student attendance below 50 percent. Meanwhile, school systems scrapped spring testing and many adopted pass-fail grading (or said that grades couldn't decline after closure), meaning that grades may be a poor proxy for learning.
Schools will have to decide what to do with those students who might not be academically prepared for the next grade. In truth, this is an evergreen challenge. In 2002, Florida adopted a policy to retain third-graders who were struggling to read, on the sensible theory that "social promotion" meant students would get lost when they couldn't master essential content. Now, laws in 16 states require schools to retain students who can't read proficiently by the end of third grade (when it's expected that students will transition from "learning to read" to "reading to learn"). In responses, critics have raised legitimate concerns about "mandatory retention," arguing it has negative academic and social-emotional consequences for many students. The research on all this is decidedly mixed. 
In other words, these decisions are messy and uncertain. The challenge this fall won't be new, it'll just be newly complicated. For instance, the 7 million students who receive special education services have had an especially uneven few months. Just 18 states required all districts to include special education in their remote learning plans this spring. At the same time, the CEO of the Council of Parent Attorneys and Advocates has seen heartening developments, telling of the Pennsylvania mother "discovering her daughter's gift for art" or the South Dakota parent "who spotted her girl's strength in math, a skill for which she is now doing advanced coursework." Parents have been able to see more even as teachers see less, creating new challenges for systems premised on educator expertise.  
Get every newsletter and all of The Dispatch. Support quality, fact-based journalism.
Get Started
ALREADY HAVE AN ACCOUNT? SIGN IN