The End of History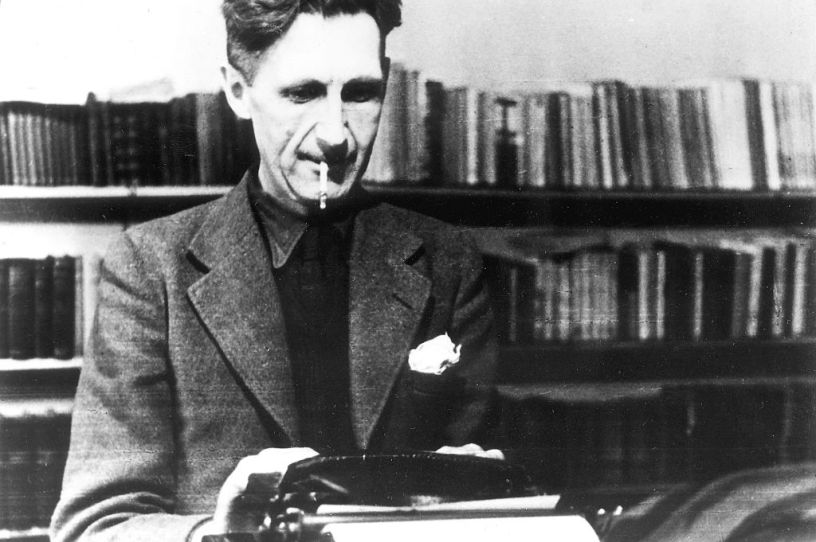 George Orwell. (Photo by ullstein bild/ullstein bild via Getty Images)
History is political because people are political.
That's true in the objective sense. You can't study the story of the human species without giving heavy consideration to the piteous labors of 10 millennia of trying (and usually failing) to find a happy balance between freedom and order in our lives together. History can and often has gone too far in emphasizing governments and leaders rather than people, but there's no way to tell the story of us without telling the story of our politics.
But it's also true that history is political in the sense that the way we study and discuss our history shapes and is shaped by the politics of our moment. We see the past differently based on current events—a sudden fascination with the Spanish flu of 1918, for instance—but we also see current events differently because of how we understand or misunderstand history.
When we hear something is "unprecedented," it usually means the person describing the event doesn't know history. And even when something truly is a radical departure, like an American president trying to steal a second term and his supporters sacking the Capitol, there are always echoes from the past. We've met versions of Donald Trump before in our own story over and over and over again. Not knowing that makes us not only more susceptible to the guiles of demagogues but less able to confront them after their rise.
Get every newsletter and all of The Dispatch. Support quality, fact-based journalism.
Get Started
ALREADY HAVE AN ACCOUNT? SIGN IN