The Great Disappearing Worker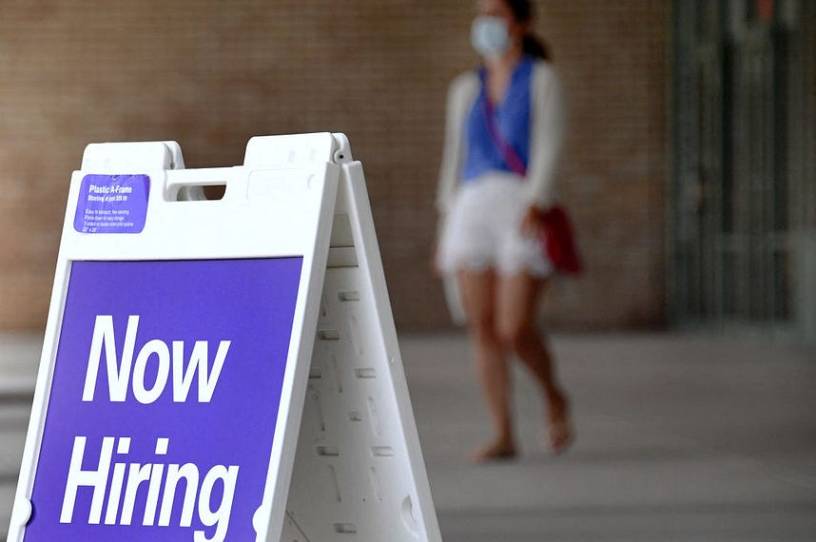 The Bureau of Labor Statistics' October JOLTS report (Job Openings and Labor Turnover Survey) continues to make for some of the most interesting reading in bureaucratic Washington, D.C. The labor market remains unusually turbulent with surfing competition-sized waves of unfilled jobs inundating low-lying areas of available workers and gale-force levels of job quits just to keep it interesting. Like meteorologists watching as tropical depressions become hurricanes, jobs data junkies are tracking the nation's employment market with equal parts awe, curiosity, and unease. 
As illustrated below, the U.S. began to emerge from the COVID-19-induced economic recession in May 2020. Unemployment plunged rapidly through last summer and into the fall. Since then, the rate of decline in unemployment has moderated while job openings remain very high, leaving a ratio of 0.8 workers for every available job. If we were magically able to match every available worker to an available job, we'd still be roughly 2 million workers short. 

So, what's going on? No single factor fully explains the misalignment between workers and the job market but there are several major influences that contribute. 
The first and most obvious is the historically high rate of job "quits." The most recent JOLTS survey shows that close to 4.5 million people—almost 3 percent of the entire workforce and a number larger than the population of the city of Los Angeles—left their jobs in August 2021. Many are leaving in search of positions with better pay and benefits or that offer more flexible working arrangements like remote or hybrid (two days at home, three in the office) schedules. After years firmly under the thumb of employers in terms of wages and working conditions, it's hard to blame people for trying to make the most of this window of opportunity.