The Hidden Boycott, Divestment, and Sanctions Campaign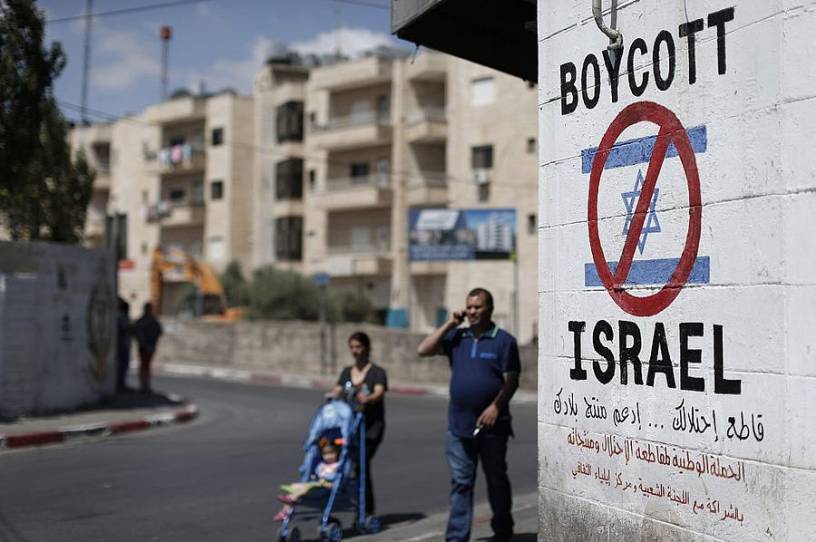 The anti-Israel Boycott, Divestment and Sanctions (BDS) movement—which grew out of the U.N.'s 2001 conference against racism in Durban, South Africa—campaigns openly on college campuses and in progressive spaces. There are even members of Congress who voice the movement's interests within the Capitol. But what if a significant contribution to its cause has actually been buried in social justice-related corporate ratings?
Investors' questions started six years ago. It was in April 2020, though, that JLens, "an investor network" that "represents Jewish communal concerns in the values-based investing field" wrote to the CEO of Chicago-based investment research firm Morningstar. JLens expressed concern about anti-Israel bias in Morningstar's environmental, social, and governance (ESG) subsidiary, Sustainalytics, after analyzing "five investment firms, coming to the conclusion that Sustainalytics holds the most bias against the Jewish state."
In 2020 and 2021, the Office of the New York State Comptroller, the Jewish United Fund of Metropolitan Chicago, the Illinois Investment Policy Board, and some Morningstar employees encouraged Morningstar to address JLens' concerns. Morningstar called JLens' charges "grossly inaccurate and without merit" in March 2021. Still, the Illinois Investment Board Committee on Israel Boycott Restrictions, which oversees state pension investments, decided Morningstar should "submit information and/or appear before the IBR committee or Board" that same month.
Morningstar conducted an internal investigation before hiring the law firm White & Case to consider more carefully whether Sustainalytics was, in fact, biased. In June, Morningstar released White & Case's 117-page report on the matter. Morningstar's leadership characterized the findings as showing "limited areas of bias that are outliers over the span of our work."