The Jones Act, Explained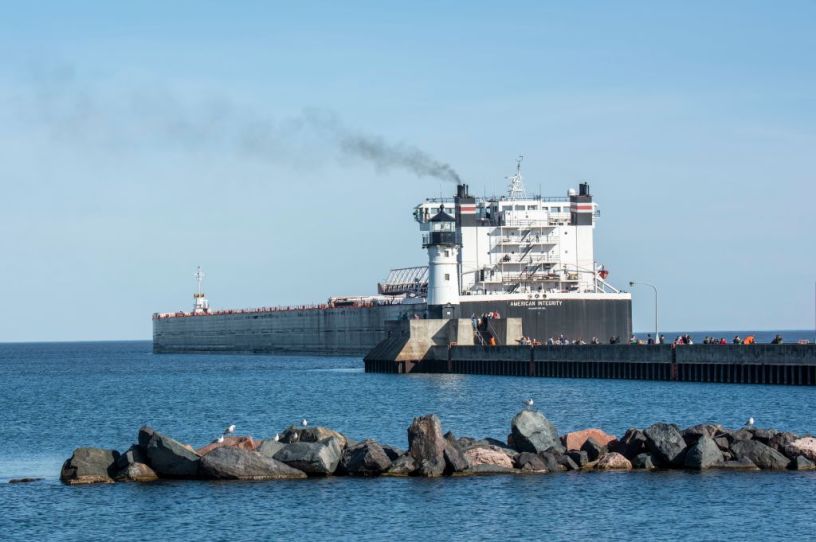 American Integrity is one of the 13, 1,000-foot ships in the Great Lakes laker fleet. (Photo by: Michael Siluk/UCG/Universal Images Group/Getty Images)
Challenges posed by the Jones Act have been a recurring news story in recent years. The federal law, established by President Woodrow Wilson in 1920, requires that ships transporting goods over U.S. waters meet specific criteria: They must have been built in the U.S., operated under American ownership and crew, and fly the U.S. flag, for example.
Advocates of the Jones Act herald it as a safeguard of national security and a protector of American jobs, yet detractors paint a different picture—one of economic inefficiency, inflated costs, and harm to American manufacturing.
What led to the law?
Following the depletion of the U.S. merchant fleet during World War I, and the security risks of depending on foreign vessels, industry and political leaders began calling for a stronger domestic shipbuilding industry.
You're out of free articles
Create an account to unlock 1 more articles