The Man Behind Wisconsin's 'Stop the Steal' Effort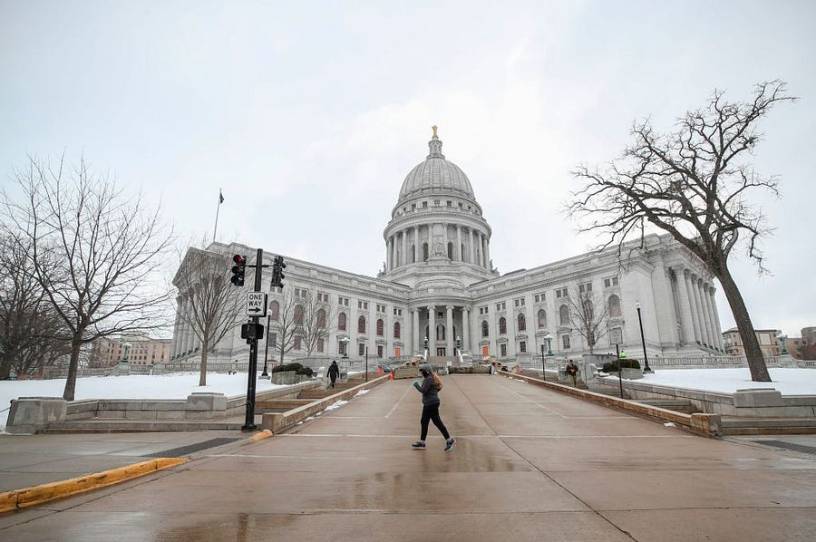 Our Founding Fathers likely didn't envision a strip mall in the suburbs of Milwaukee as the place where American elections are determined, but here we are. Between a liposuction clinic and an office housing a couples therapist, former state Supreme Court Justice Michael Gableman toils away in a co-working space, trying to find irregularities in the 2020 presidential election—an election in which he once accused unelected bureaucrats of trying to "steal our vote."
Last November, Donald Trump lost Wisconsin by about 20,000 votes, and ever since, Trump loyalists have been trying to manufacture evidence the result was somehow illegitimate. The Republican-led State Assembly has authorized nearly $680,000 for Gableman, who recently attended a symposium held by MyPillow CEO Mike Lindell in which it was alleged that China had stolen the election, to "investigate" the integrity of the vote.
Of course, the effort to discredit the close presidential contest in Wisconsin—the same election in which every member of the Assembly who authorized the investigation was elected, incidentally—is an outgrowth of the comically bungled Arizona "audit," which actually found Joe Biden had won the state by more votes than originally tallied.
But these charades are necessary in state after state to keep the former president from turning his ire to Republican politicians he determines are insufficiently defending him.