The New Right Finds a Home at the Intersection of Populism and Elitism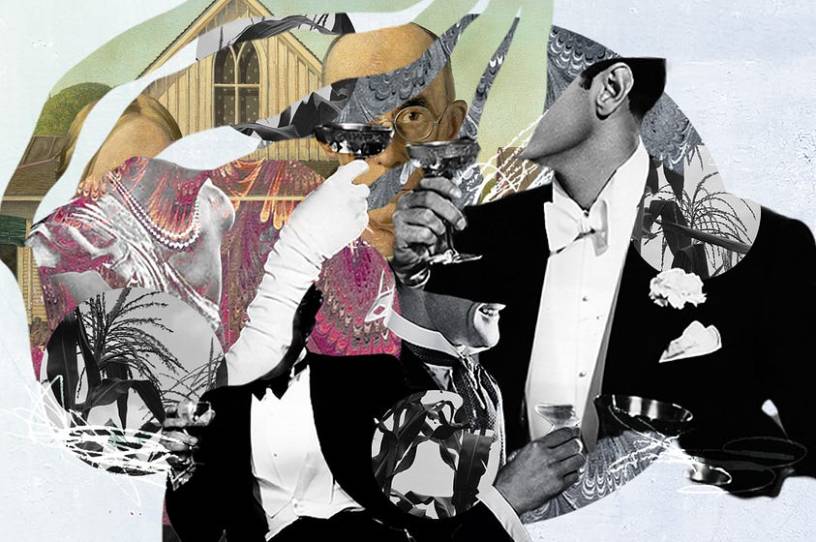 Georgetown cocktail parties have long been a quick and easy target on the right, a stand-in for the establishment culture of Washington, D.C. These parties and the people they represent were an amorphous bogeyman that haunted Richard Nixon, have been criticized by everyone from Newt Gingrich to John McCain to prove their middle America stripes, and are supposedly so irresistible that they motivated every Trump-skeptical conservative to break away from the GOP rather than risk missing out on them. They are, in other words, the ultimate symbol of the out-of-touch elite class that the new right spends so much time railing against.
The Dumbarton House is one of those old, old homes that just reeks of old, old money. Built by the first register of the Treasury Department in 1800, it's of the staid federal aesthetic so popular back then; a two-story, red brick home with a lovely little portico with tuscan columns at the front door, and spacious gardens. And, of course, it's in Georgetown. It makes sense that Dumbarton House is now a popular event venue and that back in June, it played host to the Cicero Society Spring Garden Party. What doesn't make much sense, at least on the surface, is why that Georgetown cocktail party was populated by so many rising stars of the new right.
The Cicero Society is an institution you've probably never heard of if you're not of a certain age and living in the District of Columbia. The society is a "parliamentary debate society committed to developing excellence, preserving the Western intellectual tradition, and forming young leaders," and its intellectual nature has made it quite popular with young, politically active adults in D.C. Cicero hosts a debate once a month at the City Tavern Club—a private social club in Georgetown—for its members and anyone willing to shell out $25, with a strict business casual dress code, an open bar, and, as of late, a list of attendees that includes a real who's-who of D.C.-based new right.
One needn't be a member of the new right to be a member of the Cicero Society—and, indeed, the membership is diverse, even if it generally skews to the right. But just like every rectangle isn't a square but every square is a rectangle, it seems that if 1) an individual is young and 2) lives in Washington, D.C. and furthermore 3) identifies as part of the new right, such a person can be found one Saturday a month at those Cicero debates, cocktail in hand, arguing about whether or not to trust experts and whether beauty will save the world.
You're out of free articles
Create an account to unlock 1 more articles