Tracking the Trillions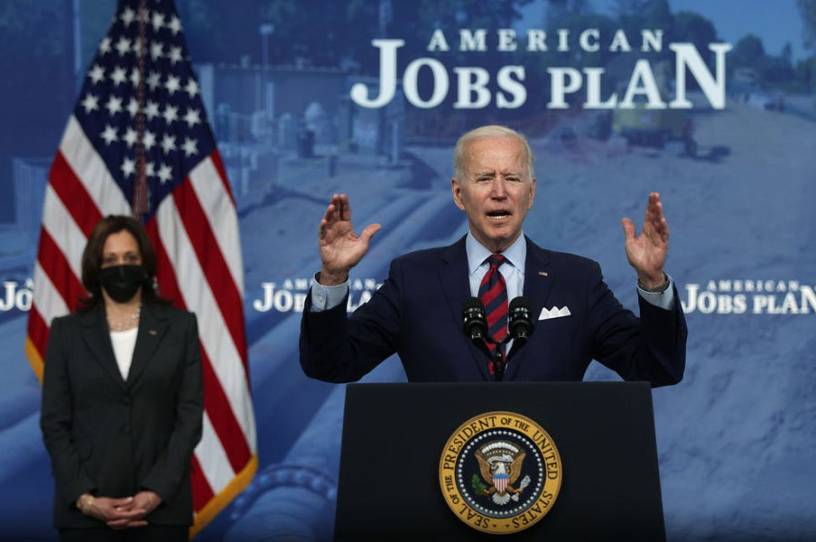 Losing track of the trillions? It is easy to do in the spending frenzy now underway in Washington. Even budget veterans are finding it hard to keep up, and it appears most in Congress stopped counting some time ago. But obliviousness is no excuse for steering into a budgetary dead end. Before going any further, the nation's leaders need to take stock of the fiscal implications of recent decisions and their planned initiatives to ensure future taxpayers are not overwhelmed by debt.
Downplaying budgetary reality is a bipartisan affliction. For two decades, Democrats and Republicans have prioritized ideological ambitions over fiscal prudence. But the confluence of the pandemic response and Democratic control of government has created an environment that might supercharge the deterioration.
President Biden's first big achievement was the $1.9 trillion COVID response plan, passed by Congress with no offsetting spending cuts or tax hikes. It is stacked on top of $4 trillion in emergency legislation approved in 2020. 
The president's next push is for a 10-year, $2.7 trillion infrastructure bill, which he is tying to a $1.6 trillion 10-year tax increase. If approved, the combined package would add more than $1 trillion to cumulative federal debt through 2031, although the administration says the plan would begin cutting annual deficits after 15 years.
You're out of free articles
Create an account to unlock 1 more articles