Trump Did Not Invent Awful Republican Primaries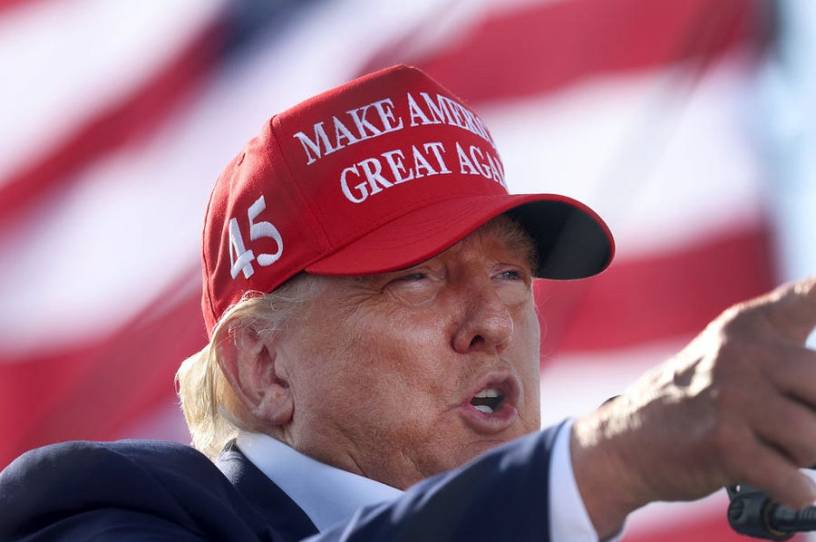 To read the coverage of the still-young midterm primary season on the Republican side is to read of royalty. Former President Donald Trump is "the Republican Party kingmaker" whose "endorsement is worth its weight in political gold" and who has "enduring power."
Kingmaker Midas Trump's enduring power, we are told, is the "cause of [the] unrelenting nastiness" between candidates and that even when the former president isn't involved, the races "are mostly about Trump anyway."
We are here reminded of one of the key rules of politics in the past seven years: The only reliable point of agreement between Trump, the political press, and Democrats is that Trump should always be the focus of the discussion. It needn't be explained why a man who refers to himself in the third person would want it that way. But less obvious is why Democrats believe, often wrongly, that this works in their favor with voters. News organizations believe, often rightly, that Trump will drive traffic.
Trump is most certainly the single most influential individual in the Republican Party today, and his faction is quite powerful because of its cohesion and intensity. A shameless demagogue with followers of such zealous abandon that he can produce a savage mob to sack the Capitol is not someone to take lightly. But what so much of the discussion around Trump and the 2022 primaries forgets is that the "unrelenting nastiness" that we see not only predates his majesty of Mar-a-Lago, but that Trump himself was a product of it in the first place.
Get every newsletter and all of The Dispatch. Support quality, fact-based journalism.
Get Started
ALREADY HAVE AN ACCOUNT? SIGN IN