Was Chicago Mayor Lori Lightfoot Maskless at a WNBA Game?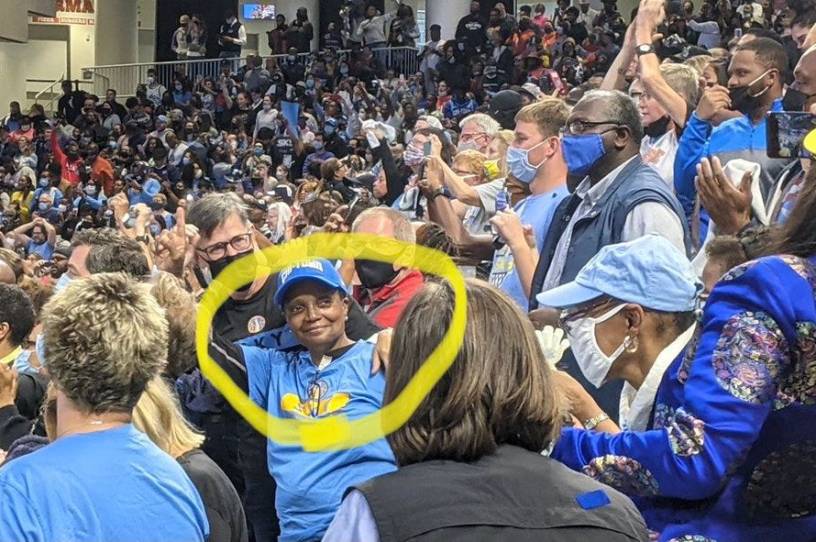 Viral social media posts purport to show Chicago Mayor Lori Lightfoot maskless in an arena. 
It's become a common trope for anti-maskers to use out of context or old pictures of politicians as "evidence" that they're not abiding by masking policies. Perhaps just as common (if not more), however, are instances when is politicians who advocate strict COVID policies getting caught not following their own rules. This is an instance of the latter: Lightfoot tweeted this picture of her at Game 4 of WNBA Finals, played in Chigago's Wintrust Arena.