Was the Brittney Griner Deal the Right Move?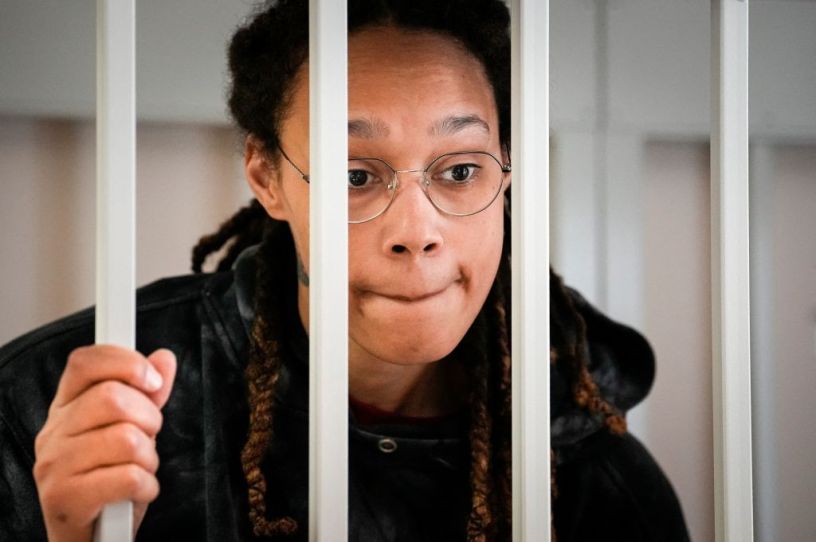 Brittney Griner reacts inside a defendants' cage before a hearing at the Khimki Court, outside Moscow, in July. (Photo by ALEXANDER ZEMLIANICHENKO/POOL/AFP via Getty Images)
American basketball star Brittney Griner touched down in her home state of Texas on Friday after nearly a year in Russian custody, avoiding a nine-year sentence—what the State Department considered a wrongful detention—for transporting cannabis oil. In exchange for her release, the U.S. turned over Russian arms dealer Viktor Bout, who had been serving 25 years in an American prison for aiding and abetting war crimes.
Some experts don't think it was a fair trade.
Among them is Alex Plitsas, who worked as the secretary of defense's representative to the 2015 White House Hostage Policy Review Team and continues to advocate on behalf of captive Americans worldwide. His efforts in 2015 led to the creation of the Hostage Recovery Fusion Cell—which coordinates interagency hostage recovery efforts—and the position of special presidential envoy for hostage affairs.
In an interview with The Dispatch, Plitsas argued that trading a civilian like Griner for a convicted terrorist like Bout sets a dangerous precedent. Below is our conversation, edited for length and clarity.