We Should All Be Madisonians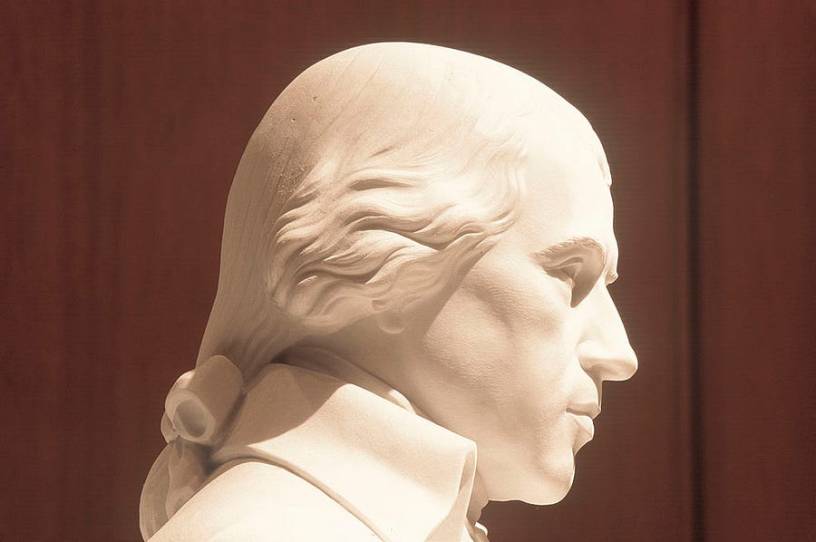 Less than a year before he died, George Washington privately worried that "the Union … [was] hastening to an awful crisis." As an elderly man, John Adams claimed there was a through line from the American Revolution to the terrors of the French Revolution. He thus lamented: "Have I not been employed in Mischief all my days?" Two years prior to his death at the hands of Aaron Burr, Alexander Hamilton lambasted the Constitution as a "frail and worthless fabric," and decided that "the prospects of our Country are not brilliant." By the final year of his life, Thomas Jefferson was privately referring to the federal government as the "foreign department" and contemplating whether "the dissolution of our union" would be preferable to "submission to a government without limitation of powers."
Depressing sentiments like these permeate Dennis C. Rasmussen's new book, Fears of a Setting Sun: The Disillusionment of America's Founders. Drawing on reams of personal correspondence between the Founders, Rasmussen persuasively argues that the vast majority of America's Founders—including the likes of Washington, Adams, Hamilton, and Jefferson—went to their death beds disillusioned with the political order they had created. The causes of their disillusionment varied from insufficient civic virtue on the part of Americans to the growing sectional division over slavery, but their takeaways were similar: "most of the founders … came to feel deep anxiety, disappointment, and even despair about the government and the nation that they had helped to create."
Why? And what can we learn from their profound political disillusionment?
The main lesson is to not place much hope in the amount of happiness, amity, and social progress that politics alone can produce. And the great teacher of that lesson, the lone Founder who retained a great deal of optimism about the American future, is James Madison. 
Get every newsletter and all of The Dispatch. Support quality, fact-based journalism.
Get Started
ALREADY HAVE AN ACCOUNT? SIGN IN