What Was Hunter Biden Up To on a 2013 Trip to China?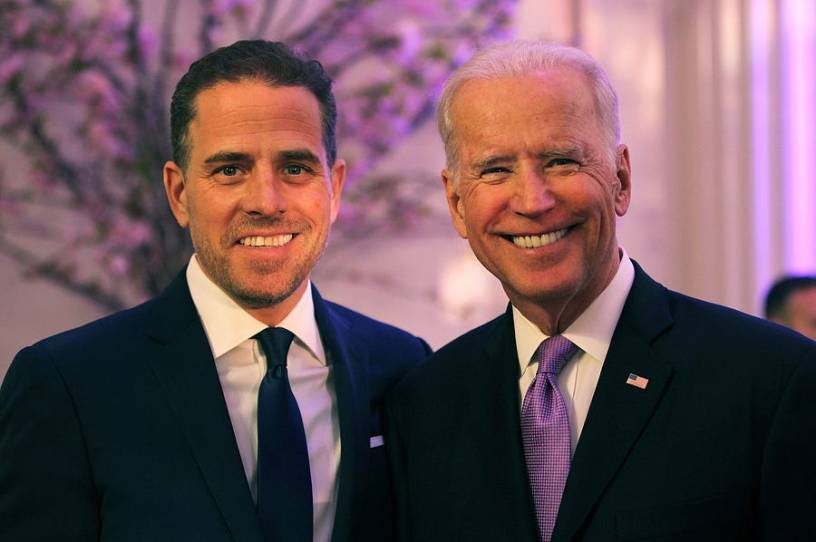 Former Florida Attorney General Pam Bondi appeared at the Republican National Convention Tuesday night. During her speech, Bondi suggested that Democratic presidential nominee Joe Biden's son Hunter Biden traveled to China with his father on Air Force Two during the Obama administration and used his time there to secure a business deal with Chinese bankers. Bondi stated:
"Fact: Joe Biden flew to China on Air Force Two with Hunter along for the ride. They said he was just there as a family member, but we know that's untrue. In Beijing, Hunter didn't just go sightseeing. He had meetings with his Chinese bank partners. Hunter even arranged for his dad to meet with one of the partners. Ten days later, those Chinese Communist bankers approved millions to go to Hunter's firm, and those bankers work for the Chinese Communist Party, which oppresses their people, cheated American workers for decades and covered up a deadly virus. To this day, Hunter controls a 10% stake in that firm."
The claim contains several elements  of truth—Hunter Biden and his daughter did indeed join the vice president on a trip to China in December 2013. While he was in China, Hunter Biden met with one of his business partners, a Chinese banker named Jonathan Li, in what Biden and Li both claim was a social visit. Li and Hunter Biden were both involved in Bohai Harvest RST (Shanghai) Equity Investment Fund Management Co., or BHR Partners, a private investment firm founded in 2013. No specifics about the meeting have come out, leaving Biden and Li's statements as the only insight into what occurred in the meeting. Their accounts, of course, cannot be verified. The New Yorker also reported that Hunter arranged for his father to shake hands with Li in the lobby of the hotel in which they were staying. 
It is in her claims about Hunter Biden meeting with "Chinese Communist bankers" that Bondi errs. Biden's meeting with Li is verifiable, but there is no evidence that Hunter Biden met with other "Chinese bank partners." Twelve days after Hunter Biden arrived in China, BHR Partners was officially registered. BHR claims that the timing was merely a coincidence and that the firm had applied to register the business a month before the Bidens visited China. There's no evidence that the registration, or any resulting funds, came as a result of any activities Biden undertook while on the trip.