What's Next for Belarus?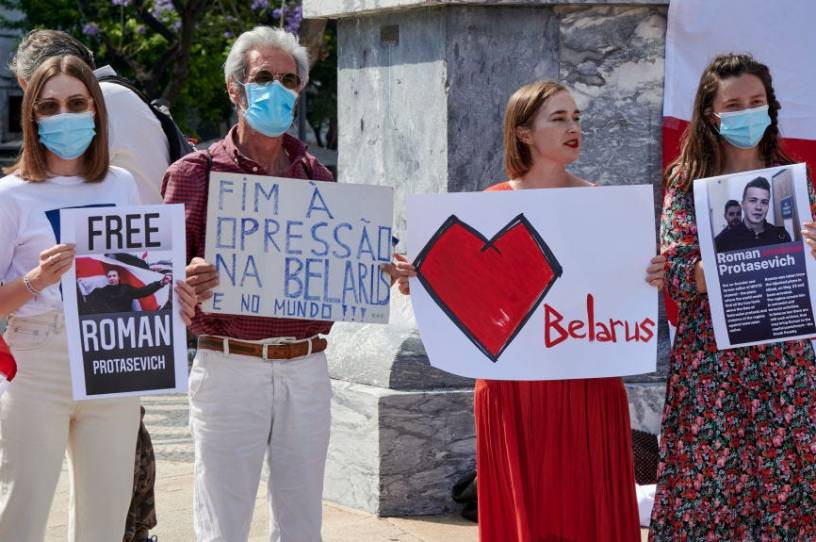 Belarus has faced increased international scrutiny since May 23, when President Alexander Lukashenko concocted a bomb threat to force a Ryanair flight to land in Minsk so that authorities could arrest opposition activist Roman Protasevich. Since then the EU banned Belarusian planes from its airspace, the United States vowed to implement new sanctions "soon," and opposition leader Svetlana Tikhanovskaya reiterated her calls for new elections.
But while Tikhanovskaya has argued publicly that continued protests and diplomatic pressure will force Lukashenko to accept a peaceful transfer of power, many people within Belarus don't have that same confidence. Valerie, a university student from Grodno, Belarus, who asked not to use her last name out of concerns for her safety, told The Dispatch how some people within the country have begun referring to it as Severnaya Belarus or "North Belarus."
"It's a direct reference to North Korea, because in Belarus people have no freedom of speech. If you say something openly against the government, there is a chance that tomorrow, someone will knock at your door and take you away. They say you must love your president; since his power was established by God, you should not think differently. What questions could there be?"
Yet questions about Belarus' present and future abound. For starters, it's still a mystery as to why Lukashenko took such a brazen step to arrest one dissident. A political exile from Belarus, Protasevich became a thorn in Lukashenko's side through his involvement in Nexta, a channel on the messaging app Telegram where members of the opposition movement to Lukashenko could share information and organize protests. But Lukashenko's decision to engage in what Ryanair's CEO called "state-sponsored piracy" was one of not just annoyance but desperation.