When The Party Ends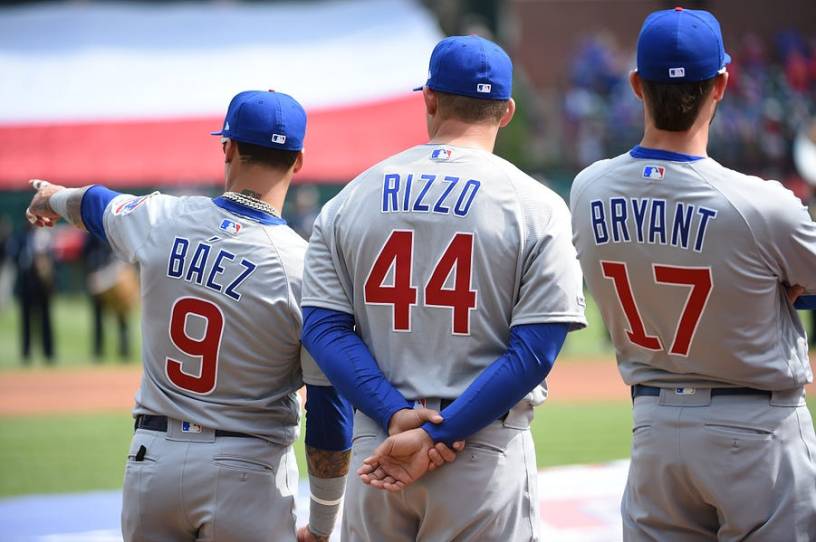 A few minutes after 10 p.m. on Tuesday, Cincinnati Reds reliever Edgar Garcia grooved a 95 mile an hour sinker off the inside corner, and Kris Bryant launched it 368 feet into Wrigley Field's left field bleachers, sending the tens of thousands of Cubs fans who stuck around until the ninth inning into a frenzy. Tag Team's "Whoomp! There It Is" blared over the public address system, and an eagle-eyed TV cameraman caught a fan thrusting her homemade "Kris We ❤️ U" sign as high into the air as she could.
His 160th career home run for the Cubs would also be his last. Bryant was traded to the San Francisco Giants on Friday, with the Cubs exchanging the erstwhile Rookie of the Year, four-time All Star, and Most Valuable Player for a 21-year-old outfielder and 24-year-old pitcher. The North Siders dealt away first baseman Anthony Rizzo and shortstop Javier Báez, too. Faced with the prospect of doling out hundreds of millions of dollars to keep an aging nucleus intact, management chose door number two: Selling their stars to competitive clubs in the hopes of building "the next great Cubs team." 
It's a funny thing, watching your favorite baseball team unravel over time. It happens slowly at first—gradual enough to evade detection, even—then all at once. Like the Ship of Theseus, you wake up one morning to find the whole roster has been turned over. All but four regulars from the Cubs' 2016 championship-winning team were back the following season. After this week's sell-off, only four remain.
"What matters most," Rizzo told reporters after taking one final walk along Wrigley's trademark ivy-covered walls with his family, is "leaving this place better than when I found it. I can say that the mission was accomplished."