Why Biden Must Resist the Left's Mob Mentality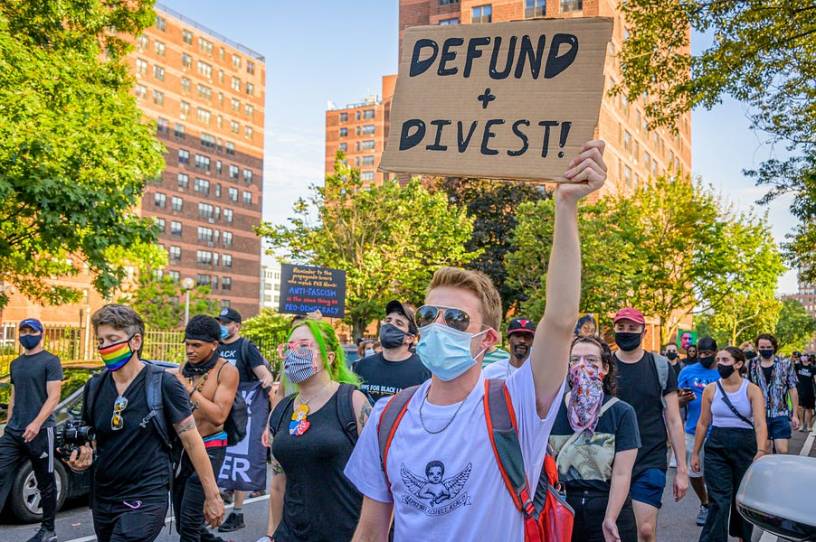 Last week, a mob of white protesters swarmed a white woman eating dinner in the Adams Morgan neighborhood of Washington, D.C. Video of the bullies demanding that patrons raise their fists in solidarity with the movement went viral.
Many pro-Trump and right-wing media personalities were quick to insist this verbal assault was emblematic of the entire Democratic party and the broader "American left." Never mind that the victim, Lauren B. Victor, was a fellow progressive who told a Washington Post reporter, "I'm very much with them. I've been marching with them for weeks and weeks and weeks."
Among the funny things about this decidedly unfunny event is that it would have been almost impossible for this roving rhetorical goon squad to find the kind of victims they surely wanted. Adams Morgan is an especially liberal neighborhood in a very liberal city. Sure, there are some conservatives there—I lived in Adams Morgan for over a decade—but picking on random white people in Adams Morgan in the hope of finding MAGA types is like scouring Manhattan's Upper West Side for taxidermists. It's theoretically possible to find one, but you'll have your work cut out for you.
Regardless, Democrats would be well-advised to draw inspiration from Victor's refusal to be bullied by a mob, even one she sympathizes with, because she is surely more representative of voters than the mob accosting her was.
You're out of free articles
Create an account to unlock 1 more articles