Why Small Dollar Donors Have Such Outsize Influence on Our Politics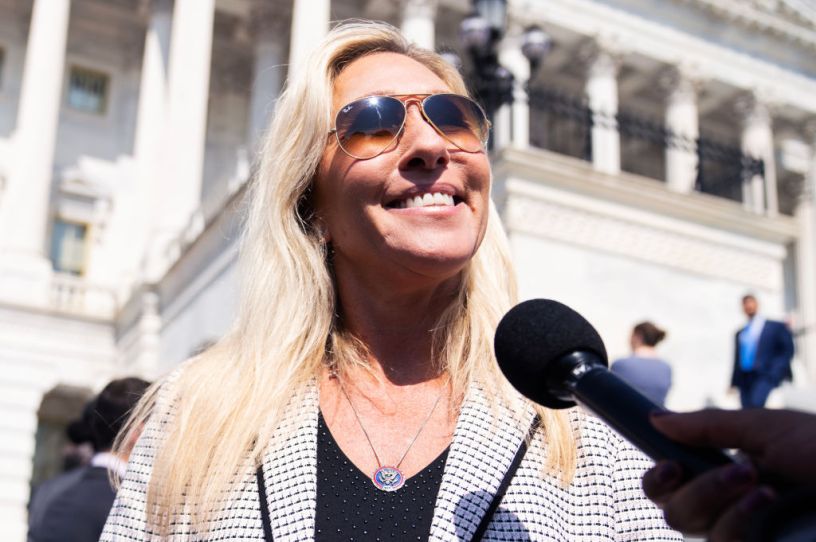 Rep. Marjorie Taylor Greene talks with reporters outside the U.S. Capitol on May 25, 2023. (Tom Williams/CQ-Roll Call/Getty Images)
There's an approach to political questions that the conservative in me rebels against. Let's call it the "you can't have too much of a good thing" fallacy.
Virtually every popular idea in American life has cheerleaders for this fallacy. You've surely heard someone say something like: "The only cure to the problems with free speech is more speech." Or: "You can never have too much inclusion or diversity."
Broadly speaking, I take the opposing point of view on nearly all such claims. This doesn't mean I oppose free speech or diversity any more than I oppose cheesecake or scotch. Rather, I subscribe to the view that life, and especially politics, is full of trade-offs. All medicines or poisons are determined by the dose.
Nowhere does this longstanding view earn me more grief than when the subject of democracy comes up. Don't get me wrong, I'm in favor of democracy. I just don't think it's the answer to every problem any more than hammers are the right tool for every DIY project.
You're out of free articles
Create an account to unlock 1 more articles