'You,' Not Everyone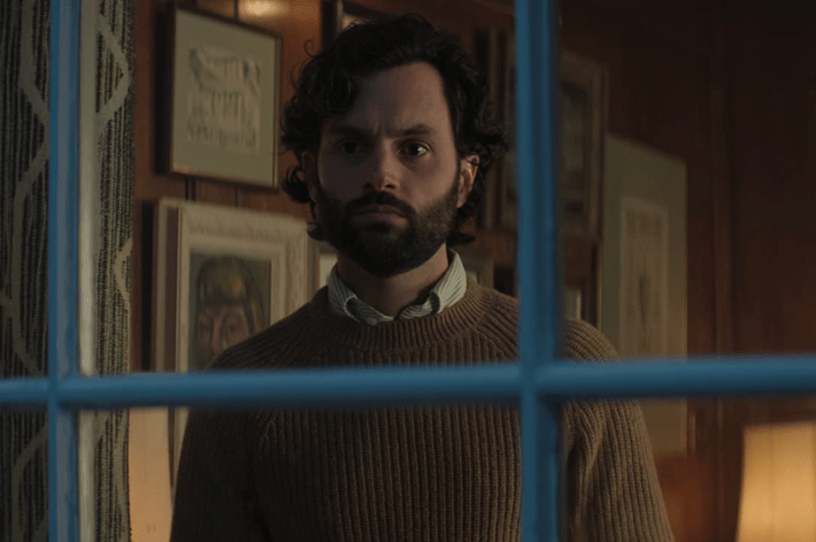 "I'm in a whodunit, the lowest form of literature," laments sociopathic Nice Guy™ Joe Goldberg (Penn Badgley) in the newly released fourth season of Netflix's You, the first five episodes of which are out, with the remaining five set to be released on March 9.
Joe, now a bearded London professor going by "Jonathan Moore," is enjoying what he calls his "European holiday"—and who wouldn't need one after killing his wife, sacrificing a few toes to cover it up, and abandoning his son—when he finds himself embroiled in the middle of yet another murder mystery. It's ironic that our antihero resents the mystery as it is one of the superlative elements of the new season. After Joe confesses his aversion to the genre, his favorite student, Nadia (Amy-Leigh Hickman), corrects him. "It is a formula, but the formula is fun. It draws you in, it hides a social commentary" she says.
The conversation is meta commentary, a summary of what Joe's storyline in London is meant to be. But Nadia gets it only half-right: It's not the social critique that makes this whodunit worthwhile, it's the clues, head fakes, betrayals, and motives that tell us something about the characters, and through them human nature, that keep the audience's interest.
With its stubborn insistence on making a heavy-handed comment on society, this latest chapter in the Book of Joe induces more than a few eye-rolls. Should you be willing to soldier on through those, however, you'll find yourself eagerly awaiting the next installment.