Three and Out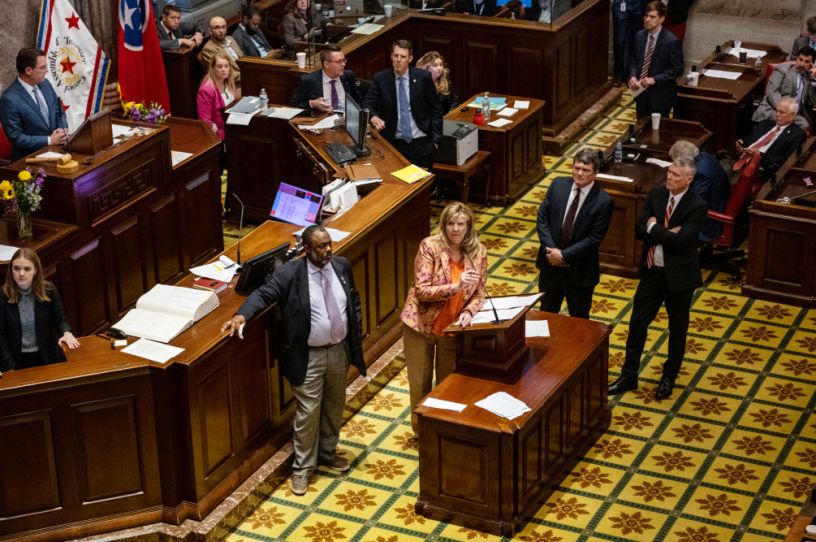 Democratic state Rep. Gloria Johnson of Knoxville speaks during a vote to expel her from the state Legislature on April 6, 2023 in Nashville, Tennessee. (Photo by Seth Herald/Getty Images)
I dislike "both sides" punditry but there's no dodging it sometimes, especially in this era.
For instance, the biggest political story in America this week involves an embarrassing right-wing authoritarian who threatens the rule of law being indicted by a left-wing prosecutor on a legal theory that's embarrassing and threatens the rule of law.
We're not sending our best, to paraphrase said authoritarian.
Both-sides-ism tends toward the obnoxious because it's usually deployed in bad faith to minimize the sins of one side. How many times have we heard populist Republicans try to whatabout Donald Trump's coup attempt by noting that, in years prior, a few House Democrats also filed pro forma objections to counting the electoral votes in elections won by Republicans?