In Georgia, Kemp Plots Role as GOP Kingmaker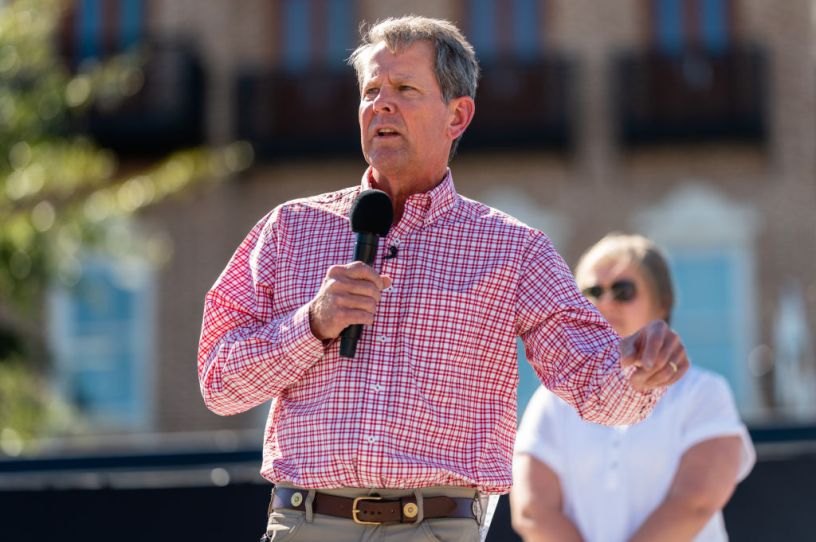 Republican Georgia Gov. Brian Kemp speaks at a campaign event on September 27, 2022. Photo by Elijah Nouvelage/Getty Images)
Happy Friday! We hope you've enjoyed Act I of the 2024 Republican presidential primaries—the field is expected to get a lot bigger next week, with official entrances into the race reportedly on tap for South Carolina Sen. Tim Scott on Monday and Florida Gov. Ron DeSantis on Wednesday. The more the merrier!
Up to Speed
Gov. Brian Kemp Beefs Up Georgia Ground Game Ahead of 2024
A federal super PAC aligned with Gov. Brian Kemp plans to oversee a robust voter turnout operation in Georgia for the eventual Republican presidential nominee, The Dispatch has learned.
The group, Hardworking Americans, Inc., is planning to deploy grassroots organizers, door knocking and other ground-game activities, as well as fund paid advertising, on behalf of the GOP's 2024 nominee. A Kemp adviser emphasized the governor might also put his political machine to work for a candidate in the primary, which will take place March 12 of next year.
The ground-game plans are part of Kemp's broader effort, dating back to last year's midterm elections, to re-create the functions of the state Republican Party, which has attached itself to former President Donald Trump and struggled to fundraise in recent cycles.