Disagreement Isn't Bigotry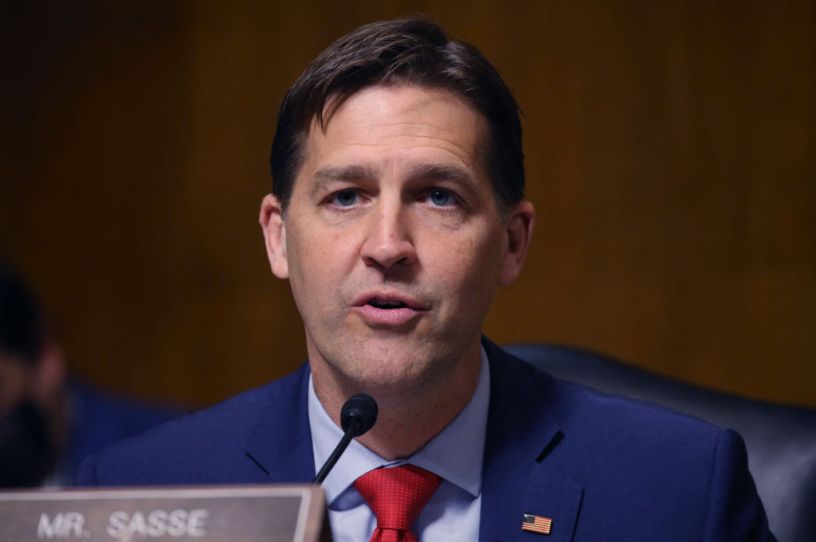 Ben Sasse (Photo by Tasos Katopodis/AFP via Getty Images)
To understand what it means to live peacefully despite great differences, let's talk about the miracle of Franklin Road. For those who aren't familiar with Middle Tennessee, Franklin Road is the north-south artery that runs through the heart of Franklin, Brentwood, and Nashville. Drive down it and you'll pass beautiful homes, high-end shopping centers, and churches—lots and lots of churches, from virtually every significant strand of historic Christianity: evangelical, mainline, Catholic, and Orthodox.
Why is this a miracle? For most of Christian history (and a substantial part of American history), the mixing of these exact Christian sects produced intense conflict, including (especially in Europe) devastating wars. The Wars of Religion are centuries old, but the Catholic/Protestant "Troubles" in Ireland raged until almost the turn of the century. Today, in Eastern Europe, Russia has launched its own religious war.
Yet here in America, we enjoy world-historic religious peace and tolerance, both within Christianity and among different religions. We're not perfect, but rare indeed is the person who dreads working with or living next to a person of a different faith. And, critically, this tolerance happened without watering down our respective religions. True believers still believe.
Devout Christians, Jews, Muslims, Hindus, Buddhists, and outspoken atheists live, work, and play side-by-side without surrendering their distinctive beliefs. We disagree on matters of monumental significance, yet we now take for granted the existence of religious diversity. Not only that, there's an entire legal and political movement dedicated to defending religious liberty and free expression for every American of every faith (and those who possess no faith at all.)
Get every newsletter and all of The Dispatch. Support quality, fact-based journalism.
Start Your Free Trial
ALREADY A PAID SUBSCRIBER? SIGN IN