Discerning the Difference Between Christian Nationalism and Christian Patriotism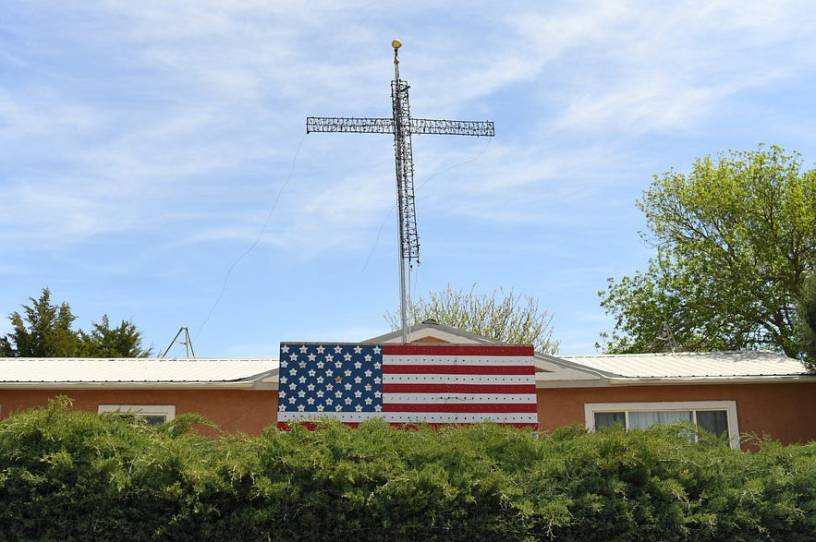 As America moves out of the Trump era, I've got to confess that I did not expect the years of debates over Trump's nationalism—and the difference between nationalism and patriotism—to coalesce so quickly and completely around a conversation about Christian nationalism. But that's what happens when a wooden cross is erected not far from a wooden gallows and when praying "patriots" storm the nation's capitol to try to stop an election and allegedly "save a nation."
But there's a critical problem in the debate—it's difficult to define exactly what Christian nationalism is. To the extent one can create an academic definition, it's hard to improve on the one Baylor University historian Thomas Kidd cites in a recent Gospel Coalition essay. He quotes Matthew McCullough's description of Christian nationalism as "an understanding of American identity and significance held by Christians wherein the nation is a central actor in the world-historical purposes of the Christian God."
Kidd further notes that Christian nationalism provides an "exaggerated transcendent meaning to American history" and can "undergird American militarism." This definition helps explain, for example, the intensity around debates about American history—an intensity that sometimes causes conservative Christians to seek to amplify America's virtues while minimizing its flaws.
But in my experience, the pervasiveness of Christian nationalism as an academic or theological concept is greatly exaggerated. Even pastors of churches that surround their property with American flags during the month of July or lead "faith and freedom" services close to Independence Day would almost certainly agree to the theological proposition that American Christians owe their allegiance to Christ over country. Explicit "patriot churches" are still thin on the ground.
Get every newsletter and all of The Dispatch. Support quality, fact-based journalism.
Get Started
ALREADY HAVE AN ACCOUNT? SIGN IN