The God Gap Helps Explain a 'Seismic Shift' in American Politics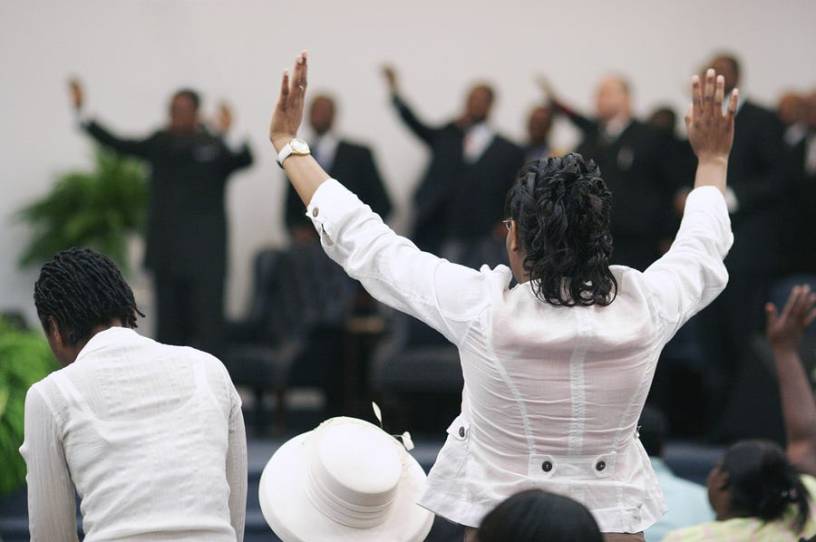 There's talk of realignment in the air. If you think all the way back to 2012, you might remember a certain phrase—the coalition of the ascendant. This was the Obama coalition, the collection of all of America's growing demographics, from nonwhite voters to single women. The Romney voters, by contrast, were fading. White, Christian, and married, they were the demographic losers in a population that was becoming both more diverse and more secular. Democratic dominance was inevitable.
That analysis should have caused us to feel a certain looming dread. Nations that use race or ethnicity as the organizing principle of politics are often quite unstable, and quite violent. This is true across the world, and it's true in our own land. Systematic racial division and oppression fractured the country once. It's foolish to think it couldn't fracture again—especially when the political class intentionally mobilizes voters to vote as a racial bloc. 
Optimistic Democrats didn't see Donald Trump's victory in 2016 so much as a refutation of the coalition of the ascendant theory as a quirk of the electoral college and a reminder that Hillary Clinton wasn't Barack Obama. The nation wasn't quite majority-minority yet, and thus that the white majority could still win races when identity politics reign supreme. 
But 2020 told a different tale. The Democrats got whiter, the Republicans got more diverse, and now all the assumptions are scrambled. Donald Trump lost the popular vote by a far wider margin than he did in 2016, but he did materially better with Hispanic, Asian, and black voters. In fact, Trump did better than Romney with nonwhite voters in 2016 (an improvement then mainly attributed to Hillary Clinton's weaknesses), and he improved on that showing in 2020. What was once seen as an aberration now looks like a trend.
You're out of free articles
Create an account to unlock 1 more articles