Toss Trump Off Twitter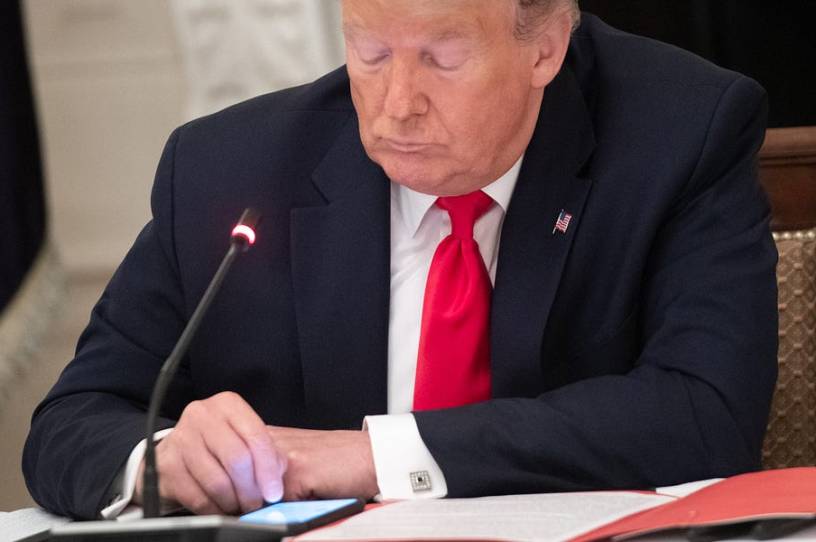 I'm going to be writing some hard newsletters these next few days. As a lifelong advocate for free speech, I'm going to share below thoughts I never thought I'd share in the United States of America. In my Sunday newsletter, I'm going to share some very hard words for the American church. We are living in a crisis unlike anything we've experienced in modern America. It's time to act like it.
Before I dive in, I want to very clearly state that Wednesday's insurrection in the nation's capital has left both political and private sector leaders with few good options. Every path is dangerous. A rapid move to impeach and remove Trump—which I endorse—will ratchet up tensions. It may even lead to more violence from Trump's mob. But the mob doesn't get to rule America, and it's necessary not only to punish Trump for inciting an attack on our democracy but also to bar him from ever holding federal office again.
Why do I also mention private sector leaders? Because Trump has brazenly used private platforms to poison the body politic with an avalanche of inflammatory lies and dangerous rhetoric. And now we've seen firsthand the awful consequence of his reckless speech.
Ever since the rise of Trump and the sharp increase in national polarization, I've made two consistent arguments about free speech online. First, it is not the government's role to tell private corporations how to run their platforms. A company can decide what kind of forum it wants to create. Second, private corporations should use their freedom to moderate speech as much as possible in a viewpoint neutral fashion. Yes, prohibit porn, harassment, and bullying to create family-friendly spaces (if you so desire) but don't put your thumb on the partisan scales.