'You Are One Step Away from Complete and Total Insanity'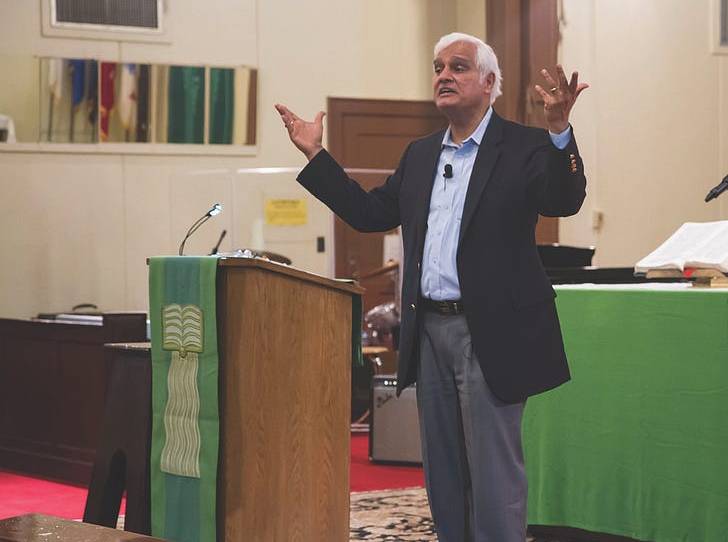 In May 2018, the senior leadership of Ravi Zacharias International Ministries (RZIM) gathered together with two more junior employees—RZIM's public relations manager and spokeswoman, my longtime friend Ruth Malhotra, and global media director Nancy Gifford—at an offsite conference room for a three day "conciliation" meeting. The group had spent months together serving as an impromptu task force designed to deal with the fallout from claims by a Canadian woman named Lori Anne Thompson that Zacharias, one of the Evangelical world's most-respected apologists, had engaged in an inappropriate relationship with her. She claimed he'd "groomed" her over a period of months and persuaded her to send him inappropriate pictures, including nudes.   
The story had unfolded slowly within RZIM. One task force member wasn't even aware of Thompson's claims until months after they were made. But the story they heard from Zacharias had a certain brutal simplicity. Ravi—a person who'd lived an apparently exemplary public and private life—was the victim of a woman who'd preyed on his naivete and kindness, sent him unsolicited nude messages, and then demanded millions of dollars to maintain her silence. 
In other words, there was a predator, and there was victim. The predator was Thompson. The victim was Zacharias. 
Zacharias stuck to that narrative so ferociously that he sued Thompson and her husband, Bradley, claiming they violated the Racketeer Influenced and Corrupt Organization Act when she made her monetary demand. Zacharias claimed: "Defendants labored relentlessly to foster a relationship with Plaintiff in hopes of manipulating him into a compromising position." When the alleged scheme to create a relationship failed, Zacharias claimed: "Defendants resorted to simply plying Plaintiff with electronic messages containing unwanted, offensive, sexually explicit language and photographs."
You're out of free articles
Create an account to unlock 1 more articles