How Elizabeth Warren Is Like Michael Scott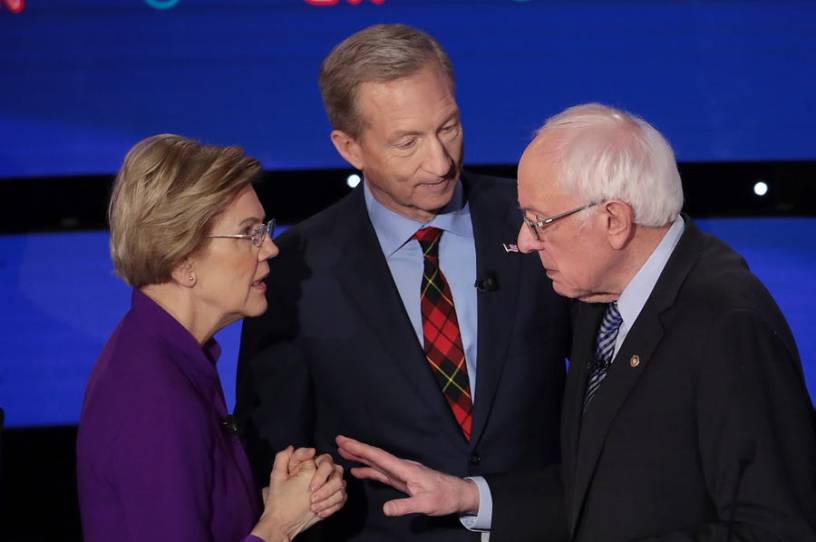 Dear Reader (Including Tom Steyer who just likes to hang out and say hi),
Mark Twain is credited with saying: "If you tell the truth, you don't have to remember anything." Though the truth is he may not have said it, I can't remember.
But the point is a good one. It was some of the only really great advice I got from my first boss in Washington: Don't lie. Yes, yes, I got that advice from others: parents, teachers, rabbis, a couple lawyers, a Very Special Episode of Blossom, etc. But my boss, Ben Wattenberg, was offering it in a special context. In Washington scandals and media firestorms (I happened to be tangentially involved in one), telling the truth may or may not be the right thing to do, but it is definitely the best strategy, all things being equal—and if you're innocent of wrongdoing. I mean, if you committed multiple felonies or ate a couple humans, I can't really tell you the best strategy is to tell the truth. 
But if you did nothing wrong, lying can get you into a lot of trouble. If you lie, you're part of the cover-up. If you tell the truth, fresh evidence won't emerge to discredit you. If you tell the truth, inconsistencies in your story can be explained. If you lie, inconsistencies in your story will only lead to more inconsistencies and require more lies to cover them up.
Get every newsletter and all of The Dispatch. Support quality, fact-based journalism.
Get Started
ALREADY HAVE AN ACCOUNT? SIGN IN