Pillows Full of Cash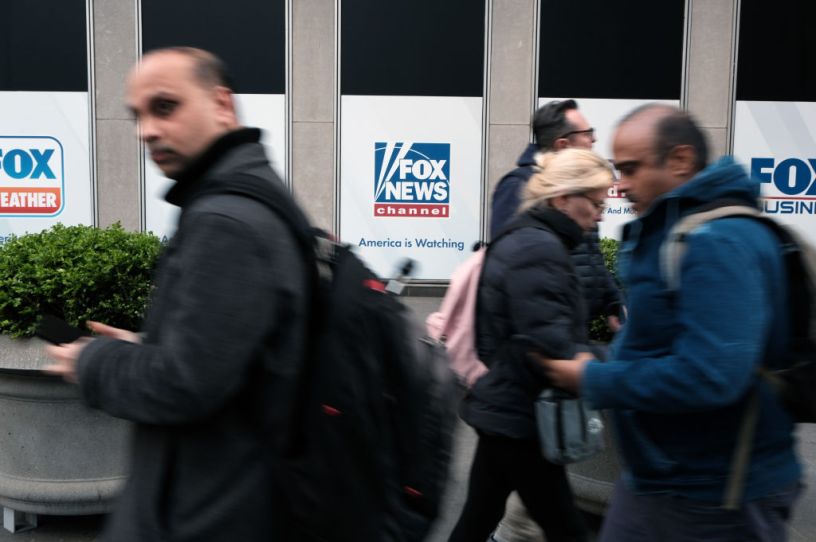 People walk by the News Corporation headquarters, home to Fox News, on April 18, 2023, in New York City. (Photo by Spencer Platt/Getty Images)
Hi,
There are few ideas, tropes, narratives, myths—whatever you want to call them—more enduring than the notion that very rich people are villainously pulling strings behind the scenes to do villainous things.
I want to be clear: It's a bipartisan tendency. But the chief difference between right-wing and left-wing versions is that the left-wing versions are treated as serious theories by establishment journalists, academics, and experts while the right-wing versions are usually dismissed as paranoid or bigoted fantasies by those very same academics and experts. "The Koch brothers are behind this!" is acceptable political rhetoric, but, "Soros is behind this!" is antisemitic paranoia. (Yes, antisemites use Soros as a foil, but that doesn't mean he isn't meddling in American politics.)
Bernie Sanders and Elizabeth Warren don't get much pushback for their rantings against the fossil fuel industry or, "Billionaires are why we can't have nice things!" rhetoric. But, "Woke capitalists are destroying America!" elicits eyerolls and fact checks.
Get every newsletter and all of The Dispatch. Support quality, fact-based journalism.
Start Your Free Trial
ALREADY A PAID SUBSCRIBER? SIGN IN