The Tragedies of Jordan Neely and Donald Trump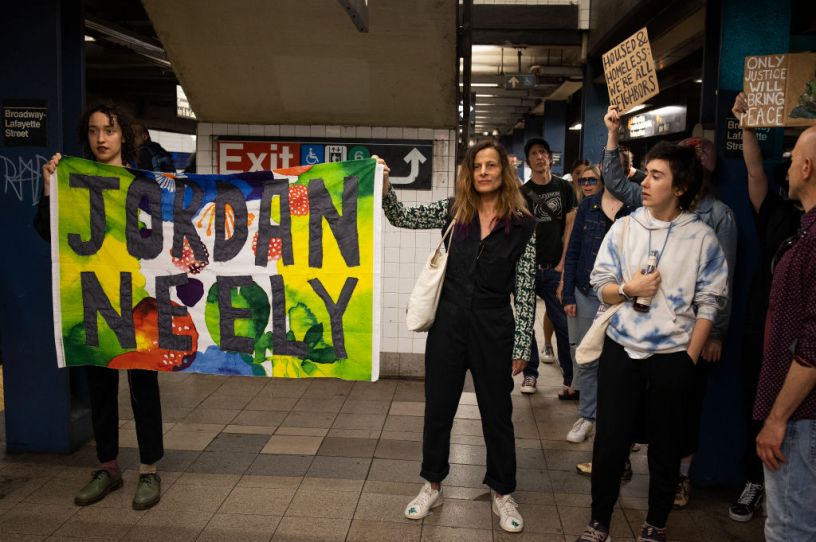 Protestors at a demonstration for Jordan Neely in New York City on May 6, 2023 (Photo by Andrew Lichtenstein/Corbis via Getty Images)
Hi,
There's been a lot of commentary about two very different sociopaths: Jordan Neely and Donald Trump. I'm going to join in, but offer something different.
So let's start with Friedrich Hayek. He considered common law superior to statutory law. Common law is just a fancy term for judge-made law. The benefit of judge-made law—historically—is that it was generated over time by specific cases, involving flesh-and-blood plaintiffs and defendants who were trying to work out real-world problems. The problem with statutory law—i.e. legislation from a central authority—is that it's too abstract, too top-down, and too broad to account for all the complexity of real life. Judges built on a foundation of precedent by building on the rulings of judges before them and were constrained by a need to resolve the specific dispute in front of them as narrowly and efficiently as possible.
Hayek also preferred common law because he believed that law was largely a thing to be discovered through investigation and the application of reason, not constructed in the air of abstraction. Judges were law-discoverers, legislators (and monarchs) were lawmakers. Hayek wrote:
Get every newsletter and all of The Dispatch. Support quality, fact-based journalism.
Start Your Free Trial
ALREADY A PAID SUBSCRIBER? SIGN IN