WaterGaetz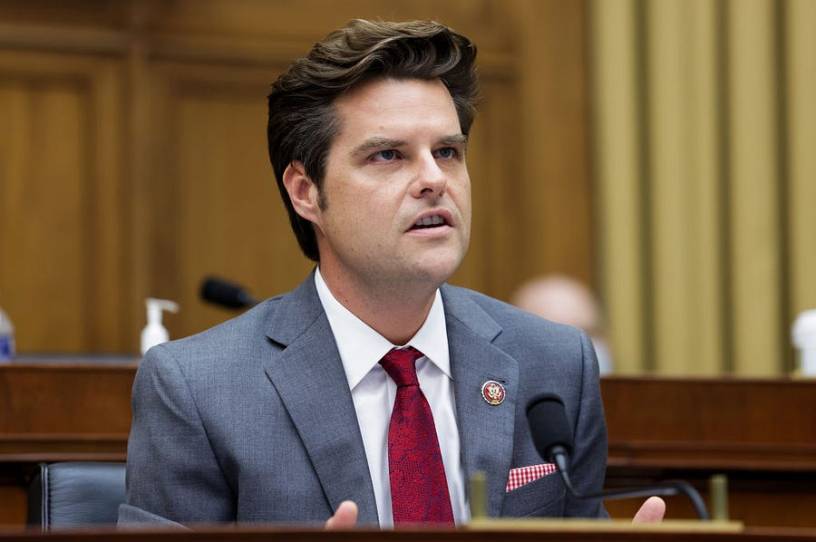 Dear Reader (including those of you who—like me—don't understand why Culver's wasn't serious about their new Curdburger),
If you've been paying very close attention to my oeuvre, you might have gleaned that I think Rep. Matt Gaetz represents almost everything wrong with the GOP and our politics generally. One clue might have been when I wrote last February, "The GOP should ditch the symbol of the elephant for a meme of the gasoline fight from Zoolander, with Matt Gaetz getting jiggy to 'Wake Me Up Before You Go-Go.'"
There was never anything personal about it. I've never had a conversation with him. I did see him at Fox's D.C. studio a few times, occasionally accompanied by a young woman in a very short, tight dress who—not to traffic in superficial stereotypes—looked like her purse probably contained a fresh pack of condoms, a portable credit card reader, and a recently refilled prescription of tetracycline.
But Gaetz's "romantic" life was never the source of my animosity. I put romantic in scare quotes because, if reports are true, his lifestyle doesn't strike me as particularly romantic. Negotiating bulk discounts on sex, assigning point values to different conquests (with alleged bonus points for virgins), and hammering out the details for orgies doesn't quite fit my understanding of "romantic." I mean, Pretty Woman is a decent romantic movie, even though it centers on a prostitute. But I don't recall Richard Gere sharing nude pictures of Julia Roberts with Ralph Bellamy and Jason Alexander.