The Morning Dispatch: Biden's Speedy Start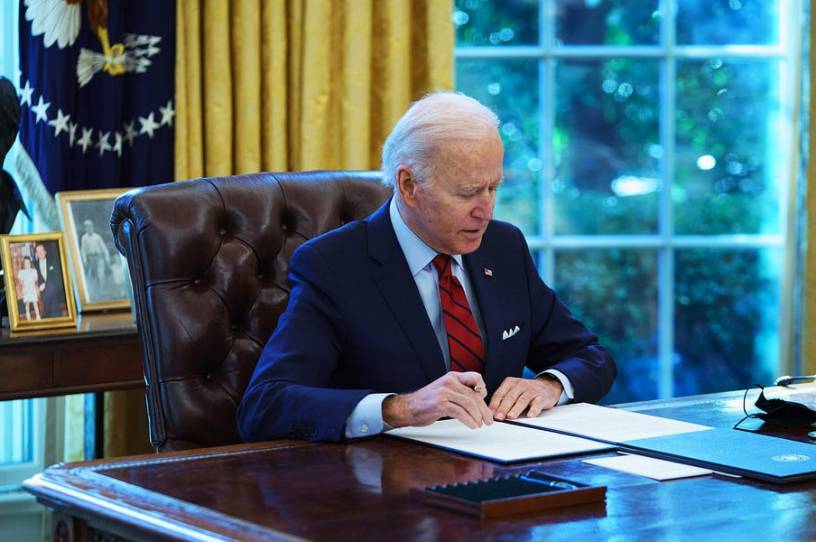 Happy Monday! If you don't hear from us tomorrow, it'll be because the suits have granted your Morning Dispatchers' longshot bid for a snow day.
Quick Hits: Today's Top Stories
Johnson & Johnson announced Friday that its single-shot COVID-19 vaccine was 72 percent effective against moderate to severe infection among American clinical trial participants, and 57 percent effective among South African participants. Twenty-eight days post-inoculation, the vaccine demonstrated "complete protection against COVID-related hospitalization and death."

Myanmar's military reportedly staged a coup on Sunday night, detaining leader Aung San Suu Kyi and declaring army chief Min Aung Hlaing to be in charge. Suu Kyi's political party had performed well in November's election over the military-backed party, leading military leaders to allege voter fraud. White House press secretary Jen Psaki said last night that "the United States opposes any attempt to alter the outcome of recent elections or impede Myanmar's democratic transition, and will take action against those responsible if these steps are not reversed."

Ten Republican senators—led by Sen. Susan Collins—sent a letter to President Biden over the weekend outlining their counterproposal to Biden's $1.9 trillion coronavirus relief package. The group will meet with Biden at the White House today to negotiate further.
You're out of free articles
Create an account to unlock 1 more articles