The Morning Dispatch: Blinken in the Hot Seat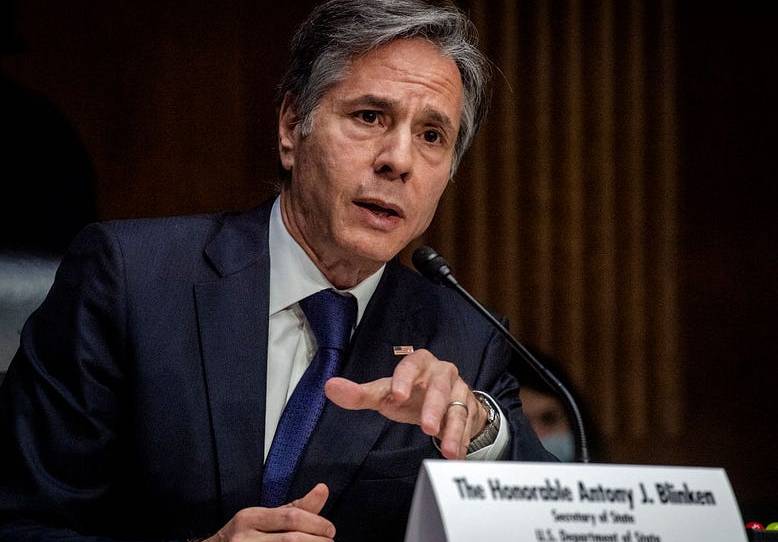 Happy Wednesday! And happy National Double Cheeseburger Day! We have no idea why September 15 was chosen for such an important occasion, but please celebrate irresponsibly.
Quick Hits: Today's Top Stories
California Gov. Gavin Newsom survived the state's recall election, the Associated Press projected Tuesday night. As we send this newsletter, "No" on recalling Newsom is outpacing "Yes" 64 percent to 36 percent, with approximately 61 percent of the vote counted.

A new book from Bob Woodward and Robert Costa set to be released next week reports that Joint Chiefs Chairman Gen. Mark Milley conducted rogue, backchannel diplomacy late last year and early this year because he believed President Donald Trump "had suffered a mental decline after the election." Milley reportedly told senior military officers that he "had to be involved" in any decision to launch a nuclear weapon, and called his Chinese counterpart, Gen. Li Zuocheng, twice to assure him that the United States would not attack—or that he would warn Li if it was. Fox News' Jennifer Griffin disputed some of the reporting, saying Milley "did not try to insert himself in the chain of command regarding the launch of nuclear weapons" and that there were 15 people—including a State Department representative—on the video calls with Chinese officials. Sen. Marco Rubio called on President Joe Biden to fire Milley after the allegations, and Trump impeachment witness and former National Security Council staffer Alexander Vindman said Milley should resign if the reporting is accurate.

The Bureau of Labor Statistics reported Tuesday that the Consumer Price Index increased 0.3 percent in August on a month-over-month basis, and 5.3 percent year-over-year. While still higher than average, August's 0.3 percent represented a significant slowdown in inflation from June's 0.9 percent and July's 0.5 percent.
Get unlimited access to our 10 daily and weekly newsletters, Dispatch Live broadcasts, article comments and community events.
Get Started
ALREADY A PAID SUBSCRIBER? SIGN IN