The Morning Dispatch: Partisanship Over Policy at Heritage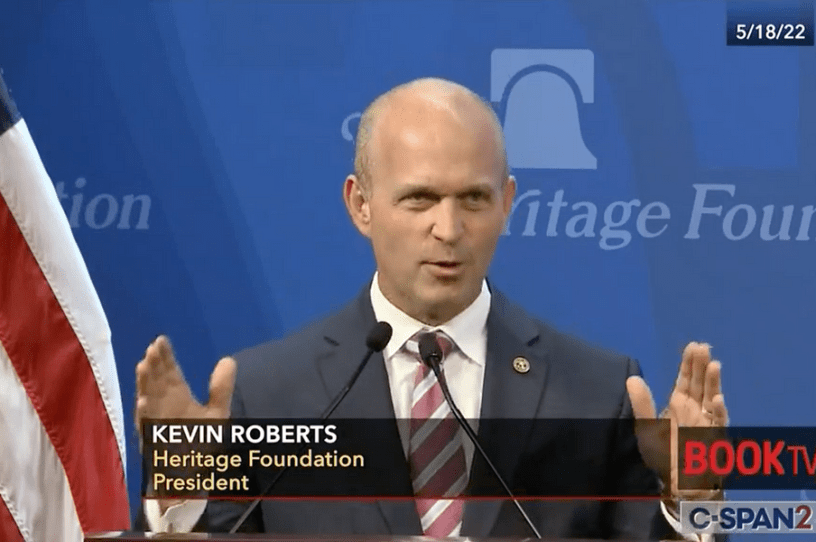 Happy Thursday! We're unfortunately too tired to come up with any witty banter to kick off today's newsletter, but we trust you'll give us some suggestions in the comments.
Quick Hits: Today's Top Stories
The White House announced early Thursday morning it had brokered a tentative deal between rail companies and union officials to prevent a rail worker strike that was scheduled to begin today, which experts had feared would bring more turmoil to American supply chains. The move came after days of increasingly frantic political maneuvering: Senate Republicans had sought to pass a resolution by unanimous consent yesterday that would've forced unions and railroad companies to abide by the recommendation of a presidential emergency board established by President Joe Biden, but Sen. Bernie Sanders blocked it, claiming workers needed additional paid sick leave.

The U.S. will release $3.5 billion of Afghan central bank funds—frozen after the Taliban seized control of the country—to a trustee-managed fund set up by the U.S., Switzerland, and Afghan economists. The fund is intended to help stabilize Afghanistan's economy without turning the money over to Taliban-controlled institutions. U.S. officials said the funds could eventually be transferred to Afghanistan's central bank, but that the U.S. currently doesn't have confidence the bank could keep it out of criminal or Taliban hands.

The Justice Department announced Wednesday it had filed criminal charges against three Iranians accused of cyberattacks against entities in the U.S., as well as in Russia, Israel, and elsewhere. A DOJ official said the Iranian government permitted—but didn't sponsor—the attacks. The Treasury Department also announced sanctions against 10 individuals and two groups connected to the Iranian Islamic Revolutionary Guard Corps for alleged ransomware and other cyberattacks.