Stirewaltisms: Presenting Your 2022 Gubernatorial Race Ratings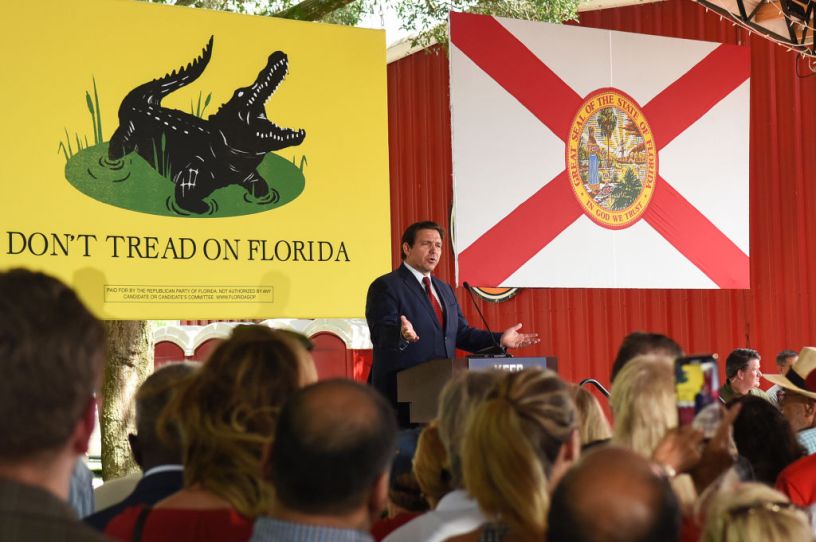 Florida Gov. Ron DeSantis. (Photo by Paul Hennessy/SOPA Images/LightRocket/Getty Images.)
PRESENTING YOUR 2022 GUBERNATORIAL RACE RATINGS
Now is the time in a midterm cycle where a savvy reporter hedges her or his bets on gubernatorial contests. Races that had for months been brushed aside as out of reach for a challenger or for open seats in states with lopsided partisanships are suddenly "surprisingly close" or "within striking distance."
You know why? Clickbait. You know why else? Because races for governorships are weird.
If I'm being honest with myself, gubernatorial races are my favorites for that very reason. Of the 36 states holding contests for governor this year, we can bet not only that there will be upsets, but that there will be at least one real surprise. That's because even in our era of blotto partisanship, Americans are still willing to vote for governors from the opposite party.
Term-limited Larry Hogan in Maryland and retiring Charlie Baker in Massachusetts have thrived in deep-blue states for eight years and leave with strong approval, but will both almost certainly be replaced by Democrats in landslide wins. Vermont, the most Democratic state in the nation, is poised to re-elect Republican Phil Scott with a thunderclap of a margin. In Kansas, a state about as red as Mississippi, Democratic Gov. Laura Kelly is hanging tough in a bad year for her party, even in blue states.
You're out of free articles
Create an account to unlock 1 more articles