The Sweep: Biden Pushes for Voting Reform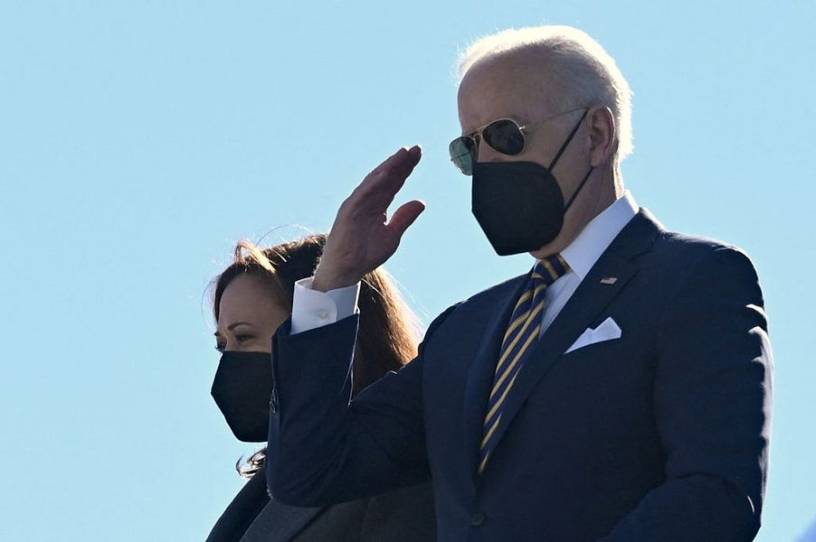 Campaign Quick Hits
Thune and RoJo Decide Retirement Is a No-Go: Republican Sens. John Thune of South Dakota and Ron Johnson of Wisconsin both  said over the weekend that they will run for reelection in 2022. The announcements came as a relief to GOP Senate Minority Leader Mitch McConnell, who is hoping to retake the upper chamber this fall. This is good news for Republicans not only because it means two fewer open seats to defend—always more expensive and time consuming than defending an incumbent—but it is also  a pretty good sign that even internally Republicans are feeling bullish about their chances of taking back the Senate. But Republicans still have to win a Democrat-held seat in New Hampshire, Georgia, Arizona, or Nevada and hold onto all of their current seats in battleground states like Pennsylvania, North Carolina, and Wisconsin. 
Worth the Read: Michael Kruse over at Politico had an intriguing longform piece, "Does John Katko Have the Secret to Thwarting Trump?" Not thwarting Trumpism, mind you, which isn't so much a secret as an impossibility it would seem. But how is it that Katko—one of 10 Republicans who voted to impeach the former president—may be the only one who gets reelected. 
Politically, Katko is an enigma wrapped in a mystery riding on top of a unicorn:
Katko wasn't just one of the 10 House Republicans to vote to impeach Trump — he was the first to announce his intent…He was one of 13 Republicans to vote for Joe Biden's $550 billion infrastructure bill, one of 11 to vote to censure incendiary Georgia Rep. Marjorie Taylor Greene, one of five to vote for the pro-union PRO Act and one of three to vote for additional protections for LGBTQ Americans in the Equality Act — all while also being a firm no on Democratic priorities like voting rights, abortion rights and Biden's Build Back Better Act.