The Sweep: CPAC Shows the GOP Is Still Trump's Party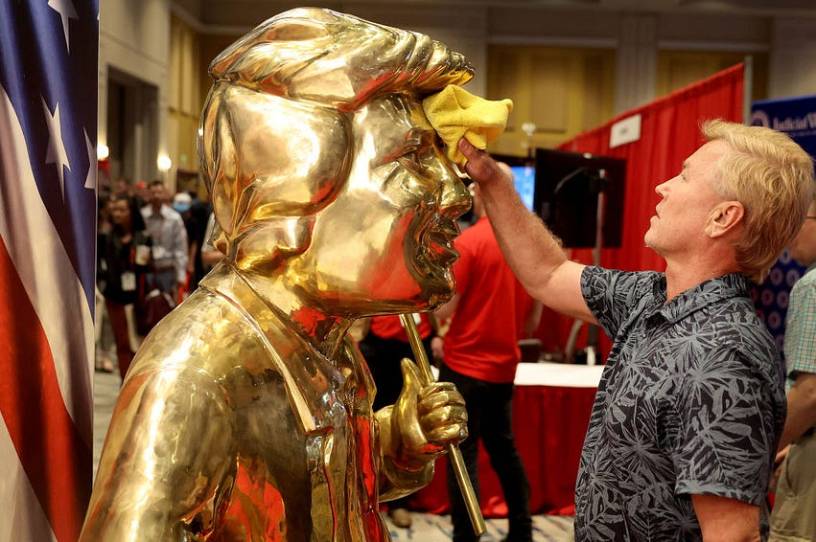 Campaign Quick Hits
To Debate or Not to Debate: Four Republican candidates faced off last week at Villanova University for the first televised GOP primary debate in Pennsylvania. Noticeably absent from the debate were the two highest-profile GOP candidates in the race: David McCormick—a former Bridgewater CEO—and television personality Mehmet "Dr. Oz" Oz. 
One of the GOP candidates who did show up made the most of the opportunity: "I'm gonna wave to all of our friends at home, including Dave McCormick and Mehmet Oz," businessman Jeff Bartos said. 
Oz had told the hosts he had a scheduling conflict, while McCormick's campaign implied last week that no debate is worth attending without his main primary challenger. "Dave is looking forward to debating. Hopefully Mehmet will confirm a day and time soon," McCormick campaign spokesperson Jess Szymanski told The Dispatch last week. Carla Sands, former U.S. ambassador to Denmark under the Trump administration, also declined to participate in last week's debate.
So why not show up? Let's flip the question. Who watches a Senate debate and why does it matter? The answer to the first question is … mostly reporters and voters who have already decided who they support. You'd almost certainly be better off going on Fox News—even if 96 percent of those viewers can't vote in your primary. Four percent of 3 million is still larger than the debate audience. And that answers the second question. If you've already got sky-high name ID or are the clear frontrunner, there's not much upside and the downside is giving a bunch of reporters the chance to dunk on you. Especially if your potential weakness is that you're not particularly fluent in a lot of current political topics like debt reduction, tax structure, NATO membership, etc. 
Get every newsletter and all of The Dispatch. Support quality, fact-based journalism.
Start Your Free Trial
ALREADY A PAID SUBSCRIBER? SIGN IN