The Sweep: The Witching Hour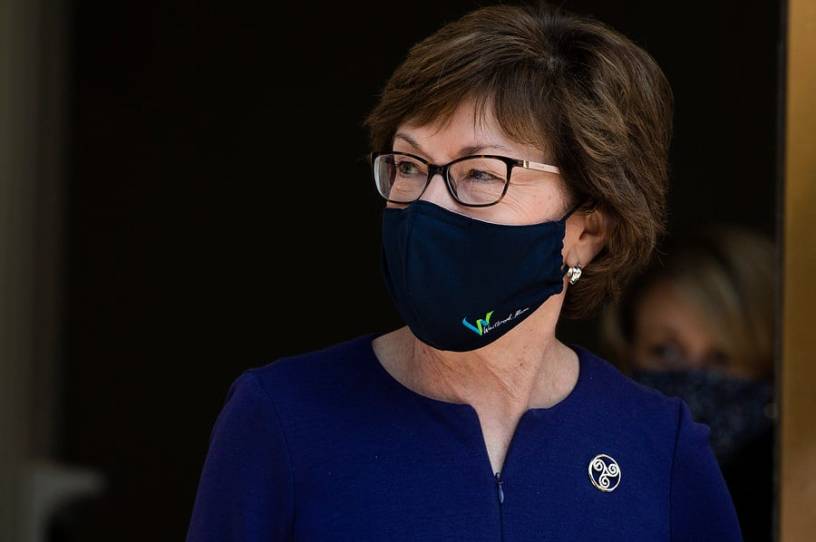 Campaign Quick(ish) Hits
Don't worry, be happy (and vote): I spoke to some college students last week and in the course of our conversation they conveyed a strong fear about the possibility of a contested election this year. I am concerned I contributed to this by writing about how an influx in mail in ballots that favor one party over another could undermine faith in the election results. BUT it's also important to remember that Florida, Arizona, and North Carolina will all have a good chunk of their absentee ballots tallied on Election Day. And if President Trump loses two of those three states that not only voted for him in 2016 but have been reliably more red than Pennsylvania, Wisconsin, or Michigan (which do not count absentee ballots in advance), then that would be a pretty clear indication of a Biden win early in the night. And right now Trump is trailing Joe Biden in all three of those states by an average of 3-4 points across the board. 
Early bird special: As expected, we're seeing a record breaking number of early votes already. As of Friday, more than 8 million ballots had already been cast. In Wisconsin, more than four times as many people had already voted absentee over 2016. But, also as expected, those votes won't be evenly split between Republicans and Democrats as they used to be. According to Gallup, Republicans and Democrats never differed by more than 2 points in their early vote preferences during the past four elections. But this year 62 percent of Democrats plan to vote early compared with 28 percent of Republicans. That's showing up in the data. Democrats have requested twice as many of the nearly 10 million ballots that have been requested in Florida, Pennsylvania, North Carolina, Maine, and Iowa. And in Florida and North Carolina, we know that Democrats are returning their mail ballots at a higher rate than Republicans too. Interestingly, it looks like first-time early voters and low-turnout voters are also more likely to be registered as Democrats this year.  
But what does this actually mean? Not much yet. So far, there's no evidence that this is anything more than the same voters that would normally turn out on Election Day voting early instead. But from a tactical standpoint, it's a big advantage for the Biden team, which can concentrate its field operations on a smaller set of their remaining voters to persuade them to turn out to vote in the remaining days. Republicans are still looking at 80-plus percent of their voter file that they will need to ensure turnout on a single day—Election Day.
Third party from the sun: After Trump shocked the world, plenty of data scientists pored over the results to see how he did it. We now know Trump won voters who didn't like either him or Clinton—and college-educated white women. And 13 percent of Trump's voters had voted for Obama in 2012. Strong third-party candidates attracted more votes than Trump's margins of victory in Pennsylvania, Michigan, Wisconsin, and Florida. All of those groups are breaking for Biden this time around. 
You're out of free articles
Create an account to unlock 1 more articles