Plan to Grant More Green Cards to STEM Graduates Resurfaces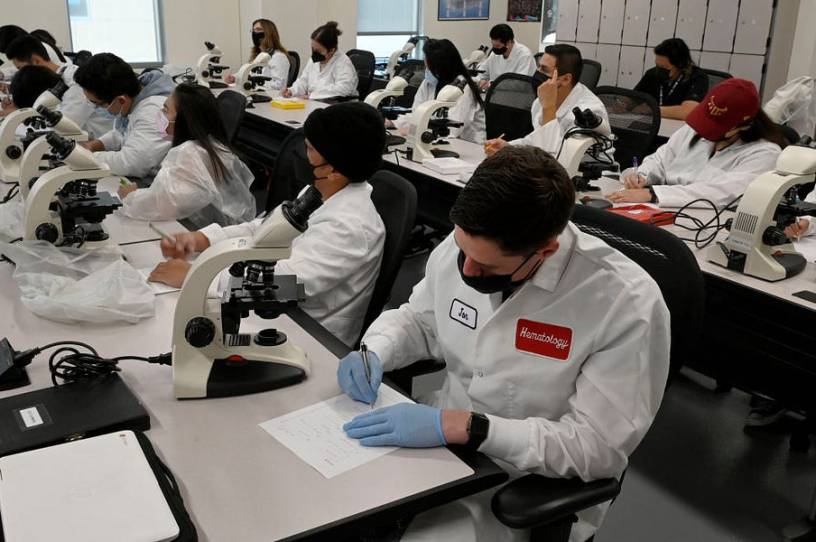 Senators have revived an effort to allow more international students who earn advanced science, technology, engineering, and math degrees at American universities to stay in the United States, saying it will boost critical sectors and make America more competitive. 
Lawmakers are looking to the Senate's upcoming debate on the National Defense Authorization Act (NDAA) as their chance to pass the measure. The amendment, introduced last week by Illinois Democratic Sen. Richard Durbin, would exempt foreign graduates of American institutions with advanced STEM degrees—master's degrees and higher—from annual green card limits. Admissions would be contingent upon applicants receiving offers to work for a U.S. employer in a field related to their degree.
"America should always be focused on maintaining a strong STEM workforce because it strengthens our economy and enhances our ability to compete on the world stage," Durbin said in a statement shared with The Dispatch. "By denying international students with STEM degrees from U.S. universities the opportunity to continue their work here, we are losing their talents to countries overseas and won't see the positive impacts of their American education."
Sen. Mike Rounds of South Dakota, a Republican, has also signed onto the amendment as a cosponsor. His office did not respond to requests for comment.