Republican Feud With Chamber of Commerce Intensifies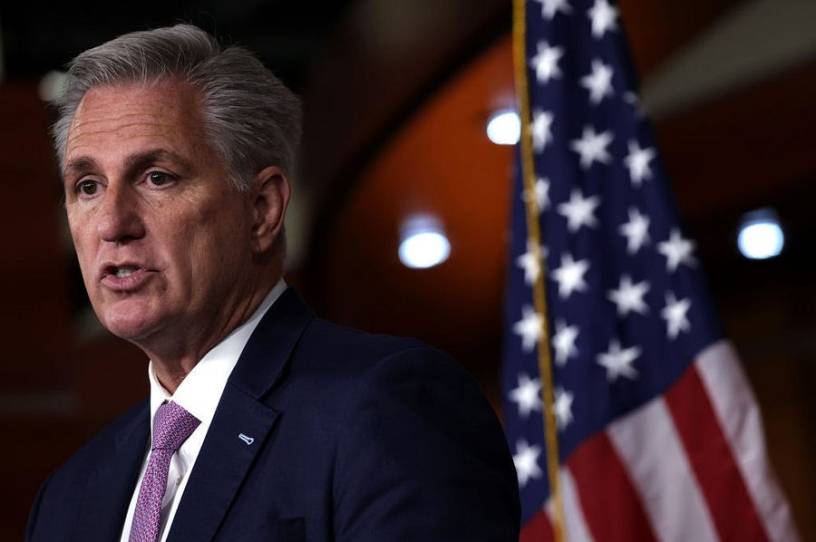 Happy Friday from Washington, D.C., where the world's greatest deliberative body powered through this week and managed to find a short-term solution to a manufactured crisis.
GOP Rift With U.S. Chamber Widens
For much of the year, progressive Democrats and a sizable portion of Senate Republicans have been on the same page about one thing: They calculated that if a bipartisan bill focused on traditional infrastructure items like roads, bridges, and airports were to pass Congress, it would reduce the chances that a sweeping social investments bill would pass with only Democratic votes later.
If moderate Democrats like Sens. Joe Manchin and Kyrsten Sinema achieved many of their infrastructure priorities in a bipartisan bill, the reasoning goes, Democratic leaders would have less leverage to win their support for a far more progressive measure advanced through the budget reconciliation process. With a narrow majority in the House and an evenly split Senate, these dynamics could make or break some of President Joe Biden's biggest agenda items, including tax hikes for the wealthy, climate change provisions, two years of tuition-free community college, and universal prekindergarten. This fear is what prompted progressives to unite and delay a scheduled House vote on the $1.2 trillion bipartisan infrastructure package last week.
But top House Republicans did not reach the same conclusion about the dynamics. Instead of encouraging their members to vote however they'd like on the bipartisan measure—potentially overcoming progressive opposition—GOP Leader Kevin McCarthy and his deputies firmly whipped against the package leading up to the expected week of the vote. They argued the bill is inextricably linked to the larger Democratic reconciliation effort, meaning their members should vote against both.