Who Runs the House GOP?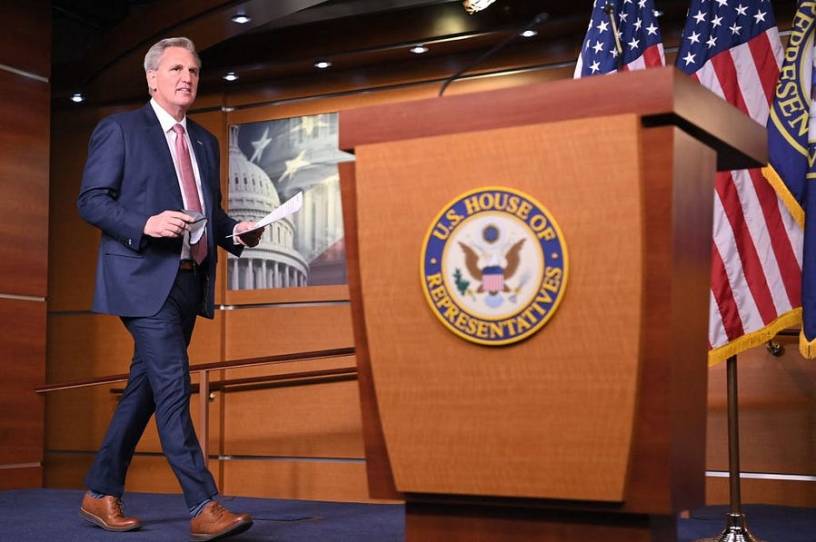 Good morning. We'll get back to some interesting policy stories next week, but for today's Uphill, we thought it was time to take a look at the current House GOP conference and how leaders have handled the fringiest members in their ranks this year. (Spoiler: not very forcefully.)
Is McCarthy Willing (or Able) to Keep Members in Line?
When Rep. Paul Gosar spoke at a conference organized by a white nationalist last month, House GOP leaders released statements publicly refuting racism. But that was about as far as they went in responding to it. Gosar did not face any real consequences for his decision to attend.
The event Gosar spoke at was put together by far-right personality Nick Fuentes, a white nationalist who was at the deadly 2017 rally in Charlottesville and was outside the U.S. Capitol on January 6. (He claims he did not go inside the building.) Gosar discussed immigration and social media during his remarks. Fuentes spoke after the congressman, arguing that the United States needs a white demographic majority and praising the mobbing of the Capitol.
"I saw hundreds of thousands of patriots surrounding the U.S. Capitol building, and I saw the police retreating, and we heard that the politicians voting on the fraudulent election had scurried to their underground tunnels away from the Capitol," Fuentes said. "I said to myself: 'This is awesome!'"