The Coronavirus Pandemic Exposes Fault Lines in the 'Great Power Competition'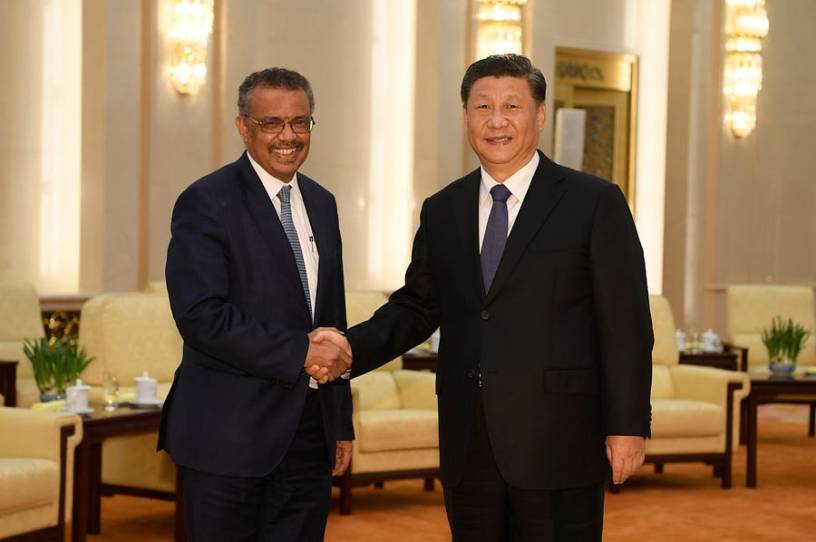 When the history of 2020 is written decades from now, the COVID-19 pandemic will of course loom large for its effects on the health and wellbeing of civilians around the work. But that's not the only reason. The health crisis has also further exposed the fault lines in the so-called "great power competition" between the U.S. and China. 
Among the most pressing issues: The ability to control—or at least steer—global institutions to advance national interests. It's a battle that China, for a variety of reasons, is currently fighting, presenting the Trump administration with an important dilemma. Does the United States continue to work within the framework of existing global institutions, however flawed or corrupt, to extend its influence around the world? Or does the U.S. instead decide to abandon institutions it sees as hopelessly problematic? 
President Trump is often dismissive, if not outright contemptuous, of alliances and international institutions. Some of his critiques have merit, even if the way he expresses his misgivings can be objectionable. But it's one thing to argue that the prevailing institutions are inadequate and quite another to establish alternatives. 
Since 2017, I've spoken with several senior administration officials who have independently come to the same conclusion: Trump has a short-term, transactional view of foreign affairs, one that is not conducive to developing long-term institutions or solutions. You could easily come to this same conclusion by observing the president's public behavior.