Understanding China's Latest Move Against Hong Kong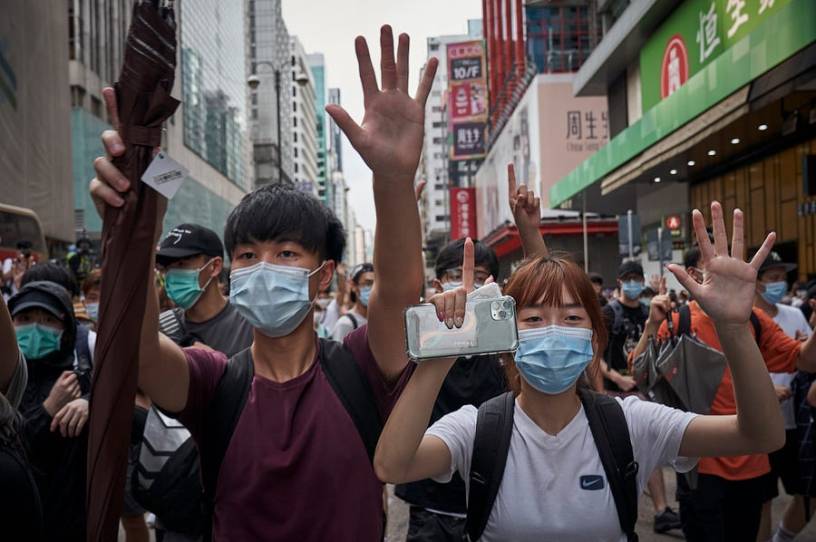 Not even the coronavirus pandemic could convince the Chinese Communist Party (CCP) to set aside its territorial ambitions. As the virus spread around the globe earlier this year, the CCP continued to assert its sovereignty over much of the East and South China seas, harassing Japanese ships and sinking a Vietnamese fishing boat. There are growing indications in recent days that renewed border clashes between China and India, a longstanding issue between the two countries, are serious. President Trump took to Twitter earlier today to say the U.S. is willing to "mediate or arbitrate their now raging border dispute"—an offer the countries will surely spurn. And then there is Hong Kong—a unique, semi-autonomous metropolitan area that has been part of China since the British handover in 1997.  
Earlier this month, the Chinese government announced that a new national security law for Hong Kong would be introduced at the Third Session of the 13th National People's Congress (NPC), a body that rubber stamps the CCP's agenda. The government didn't release a draft copy of the legislation, so it isn't clear what is exactly in it. But BBC News and other sources report that the law is intended to give Beijing sweeping powers in the name of combating secession, subversion, terrorism, and foreign interference in Hong Kong. 
Pro-democracy activists see it  as a move by the CCP to further undermine Hong Kong's historical autonomy. And the fate of Hong Kong has become part of the war of words between Beijing and Washington. On Tuesday, China's Foreign Ministry spokesperson, Zhao Lijian, warned that the Trump administration should stand aside or face unspecified consequences. "The U.S. has no right to wantonly comment or interfere," Zhao said. "If the U.S. is bent on harming China's interests, China will have to take all necessary measures to fight back."
Zhao is one of China's so-called "Wolf Warriors," an aggressive breed of diplomat dedicated to defending the CCP. He has been particularly outspoken during the coronavirus pandemic, making outlandish allegations, such as that the U.S. military may have first brought COVID-19 to Wuhan. But his warning to the U.S. is straight from the CCP's playbook. The party seeks to blame "external" influences for the political crisis in Hong Kong, even though it is almost entirely an internal affair. Hong Kongers have long resisted the CCP's encroachments on their freedom, rallying against a similar anti-sedition law in 2003. That same underlying dynamic is in play here, despite the CCP's attempt to deflect blame. 
Get every newsletter and all of The Dispatch. Support quality, fact-based journalism.
Start Your Free Trial
ALREADY A PAID SUBSCRIBER? SIGN IN