Why the Worldwide Threat Assessment Hearings Matter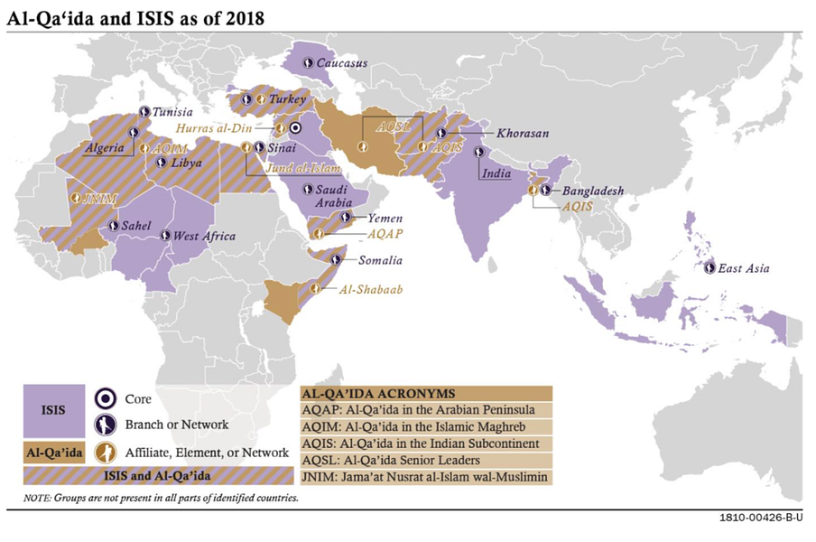 Each year, the heads of America's main intelligence and law enforcement agencies testify at "Worldwide Threat Assessment" hearings hosted by both the House and Senate Intelligence Committees. It is not often that the American public gets to hear from the men and women in charge of the Office of the Director of National Intelligence (ODNI), the CIA, the FBI, the National Security Agency (NSA) and the Defense Intelligence Agency (DIA) in one forum. The annual hearings typically bring together those officials, as well as others, to testify about threats to U.S. security and how they plan to address them. However, this year's hearings have been delayed, likely due to President Trump's antagonistic relationship with parts of the intelligence bureaucracy—or, depending on how you look at it, the bureaucracy's opposition to Trump and his policies. 
Democrats in charge of the House Intelligence Committee requested that the hearings be held on Feb. 12. But the Intelligence Community (IC) heads were reluctant to testify this month. According to CBS News, officials complained that the open forum may subject them "to politicized inquiries from lawmakers and criticism from the president." Indeed, the aftermath of last year's hearings was especially contentious.
The ODNI's written Worldwide Threat Assessment for 2019 critiqued President Trump's America First policies, arguing that "some U.S. allies and partners are seeking greater independence from Washington in response to their perceptions of changing U.S. policies on security and trade." Another passage in the analysis blamed the strengthening ties between China and Russia, in part, on American "unilateralism," as well as "interventionism and Western promotion of democratic values and human rights." In addition, Dan Coats, then the director of national intelligence, seemingly drew into question the efficacy of Trump's policies with respect to both Iran and North Korea. On North Korea, Coats and the ODNI said it was unlikely Kim Jong-un would forsake his nuclear arsenal regardless of whatever concessions he extracted via diplomacy. Coats also suggested that the Iranian nuclear threat wasn't as pressing as Trump claimed when he pulled out of President Obama's nuclear accord with the Iranian regime. 
President Trump noticed. On January 30, 2019, the day after the hearings, Trump harshly criticized the proceedings on Twitter, claiming that intelligence officials were being "extremely passive and naïve when it comes to the dangers of Iran." He defended his decision to back out of Obama's nuclear deal with the Iranians, arguing that the economic damage done to the regime by American sanctions and other measures were "the only thing holding them back" from being more aggressive throughout the Middle East and elsewhere. 
Get every newsletter and all of The Dispatch. Support quality, fact-based journalism.
Start Your Free Trial
ALREADY A PAID SUBSCRIBER? SIGN IN