Our Best Stuff From a Grim Week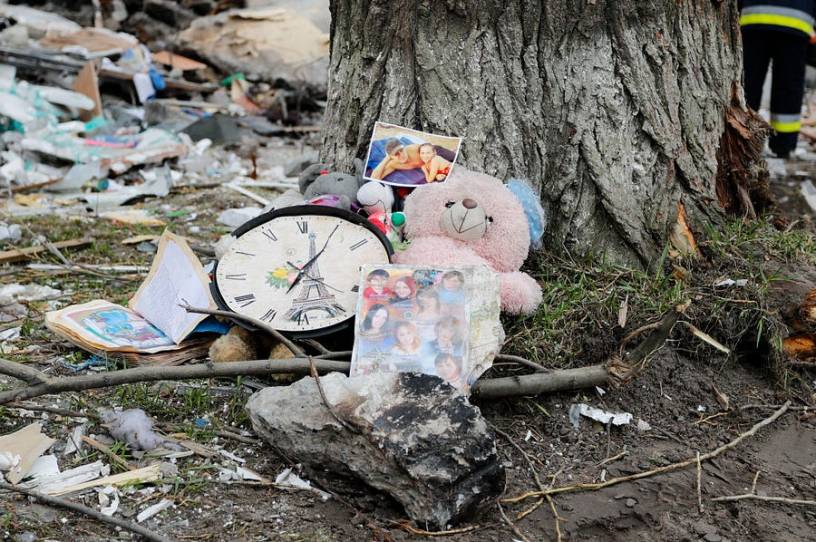 Happy Saturday, or, as we're calling it in Ohio, February 68th. When I sent my newsletter last weekend, we were seeing only the first glimpses of the horrors that had been taking place in Bucha, Ukraine. Russian troops had withdrawn, and the arrival of Ukrainian forces and media outlets made it possible for the atrocities to be revealed.
As contributor Andrew Fink noted in a piece we published Tuesday, "We already knew, intellectually, that the Russian army was committing atrocities in Ukraine. We already knew that they were shooting civilians, attacking residential areas with cluster munitions, kidnapping people, and so on." But because so many of the images we had seen previously were of burned out Russian tanks and defiant Ukrainians standing up to the invaders, it was easy to put it out of our minds.
Not so much now. And we're seeing even more evidence. The Guardian has a heartbreaking story on the Russian occupation of Novyi and Staryi Bykiv, about 50 miles east of Kyiv. When I was searching for photos for another piece this morning, I saw images of protesters holding up placards featuring quotes from girls and women describing horrific crimes perpetrated by Russian soldiers. (I would call them unimaginable tragedies, but I suspect it's only too easy to imagine.)
These revelations create new challenges for the West. How will the U.S. respond? Will the countries that have presented a largely unified front for the last six weeks stick together, or will there be cracks in the facade? 
Get every newsletter and all of The Dispatch. Support quality, fact-based journalism.
Get Started
ALREADY HAVE AN ACCOUNT? SIGN IN