Our Best Stuff From Another Big Week for Ukraine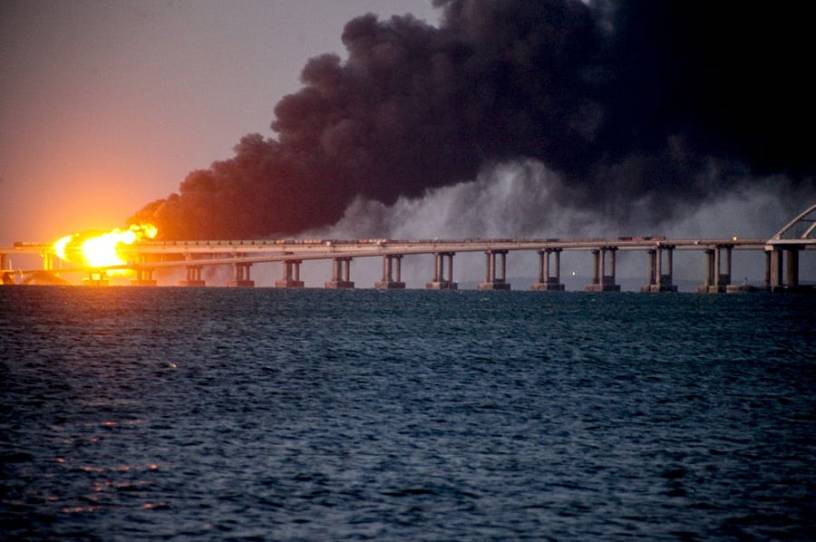 Hello! It's another Saturday with breaking news out of Ukraine. Well, I guess that depends on whether you think Crimea is part of Ukraine or part of Russia. Russia illegally annexed the peninsula in 2014, and it's been using Crimea to supply its forces in the south.
It had been doing so in part by transporting things over the Kerch Bridge connecting Crimea to the Russian mainland. The 12-mile bridge, which Reuters describes it as a "prestige symbol of Moscow's annexation of the peninsula." is the longest in Europe and in 2018, Vladimir Putin was on hand to open it. But an explosion early Saturday morning took out a portion of the bridge, dealing Russia not only a logistical blow but a psychological one as well. 
The Washington Post is reporting, based on a quote from an unidentified official, that Ukrainian special services took out the bridge. The Ukrainian government has made no official statement, but official Ukrainian Twitter accounts are reveling in the moment.