Our Best Stuff From the Week We Left Afghanistan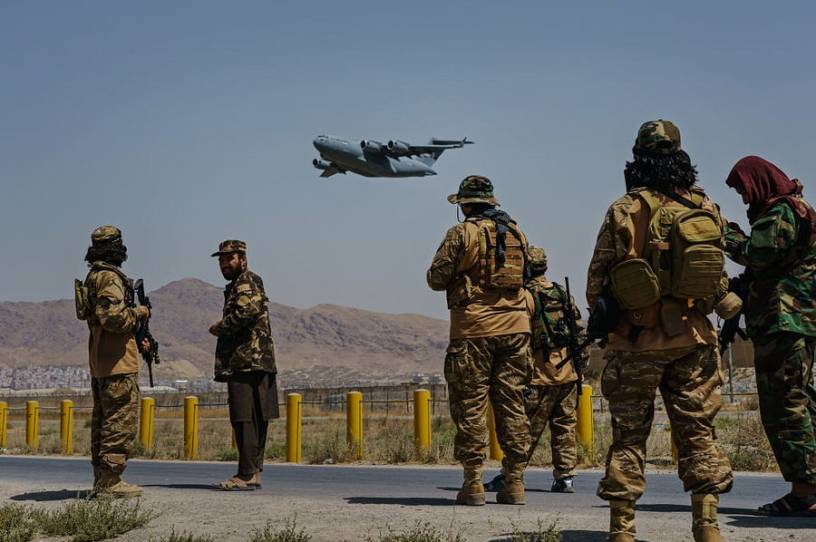 On Monday, the final American plane left the Kabul airport, ending our mission in Afghanistan. Note that I didn't say "complete" our mission. We left behind some number of Americans—the Biden administration says the number is 100 to 200 but that doesn't include permanent residents or green card holders—and, horrifically, up to 250,000 Afghans who are eligible for visas.
As Jonah noted in his Wednesday G-File (which I've also summarized below), "The administration seems to have convinced itself that this is just a summer media frenzy that will go away soon enough when the media moves on to the next controversy." 
It's easy to see how that could happen. This week, a controversial abortion law went into effect in Texas after the Supreme Court rejected an emergency challenge to it. David has a great explanation of the law and the Supreme Court decision, and he and Sarah also broke it down on Advisory Opinions. Abortion advocates are up in arms about the law, and are (incorrectly) accusing SCOTUS of effectively overturning Roe v. Wade.
And there are multiple problems on the pandemic front—and not just the fact that many states are running out of ICU beds as the Delta variant works its way through the U.S. This week, two FDA officials resigned over the Biden administration's push for a third-dose booster shot of the mRNA vaccines. And in an episode that harkens back to the fight over hydroxychloroquine, people are trying to treat their COVID symptoms with ivermectin, a drug that is used to treat parasitic infections but is not approved to treat COVID. Some people are using a version of the drug intended for veterinary purposes, launching a thousand warnings against taking horse dewormers.