Is Diversity Good for a Company's Bottom Line?
That's what Goldman Sachs is trying to show by requiring companies to have women and/or minorities on their boards before they will underwrite their IPOs.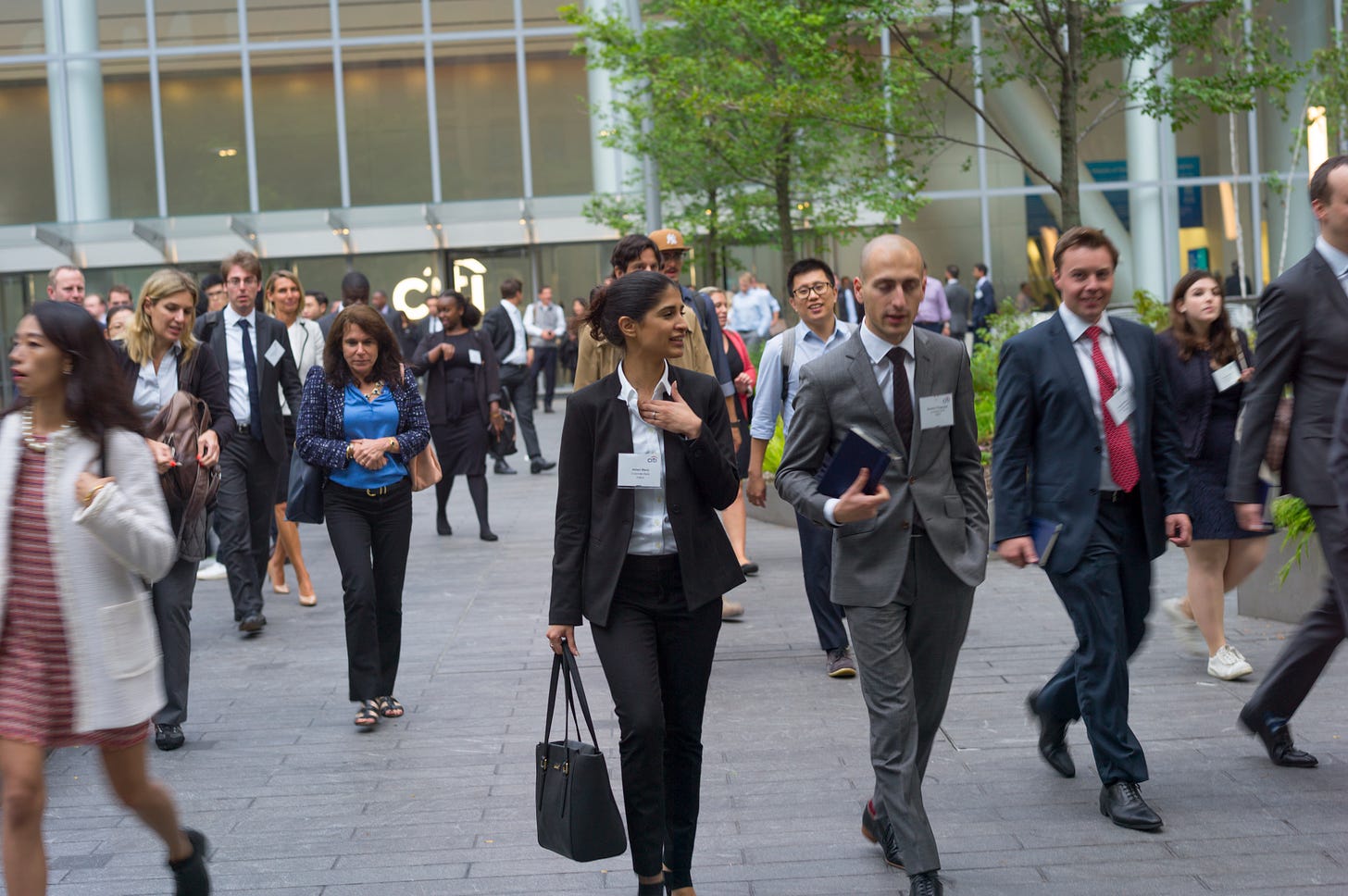 As of July 1, Goldman Sachs, the biggest underwriter of initial public offerings in the U.S., will no longer take any company public in the United States or Europe without at least one non-white male on its corporate board. The announcement comes after a series of embarrassing missteps by the investment bank and financial services company, including underwriting WeWork's IPO which had an all male board at the time and was later pulled over governance concerns.  
This isn't the first time corporations have been nudged toward diversity in recent years. In 2018, the state of California passed a law requiring gender diversity on any California-based public company. But that announcement was followed by a torrent of lawsuits from conservative groups arguing that the law violated the 14th Amendment's equal protection clause. 
The Goldman announcement, however, has much bigger implications for one glaring reason. While California is in the business of public policy as a means of driving social change, an area where Americans have long been divided on race- and gender-based affirmative action, Goldman Sachs just announced that board diversity isn't just about altruism or the virtue of diversity. 
Now, according to Goldman Sachs, it's all about the bottom line.
Researchers have long argued that more diverse companies are also more successful. Back in 2012, Credit Suisse found that "companies with a higher proportion of women in decision-making roles continue to generate higher returns on equity, while running more conservative balance sheets" and that "where women account for the majority in the top management, the businesses show superior sales growth, high cash flow returns on investments and lower leverage." Harvard Business Review published a study last year, finding that "[h]aving women on the board results better acquisition and investment decisions and in less aggressive risk-taking, yielding benefits for shareholders." 
On the other hand, Wharton Management professor Katherine Klein has argued for years that there is no statistically significant correlation between board diversity and company performance. And a year after the California law went into effect, at least one study found that, while the number of female directors increased by 23 percent, "[s]tock value for California companies took a hit from the new law ... with an initial drop overall of 1.2 percent in value."
Of course, this announcement may also be a case of the Goldman cart following the S&P horse. The number of women serving on S&P 500 boards has jumped in recent years—up to nearly 27 percent. And in July of last year, Copart, the last remaining S&P 500 company with an all male board, added a woman.
Further evidence that Goldman isn't quite ready to make a blanket announcement that diversity necessarily drives profitability is that companies based in Asia, Latin America and the Middle East were exempted from Goldman's new diversity requirement. Not coincidentally, one recent survey found that "33 percent of companies in Japan and 34 percent in China had zero female board members, while in Saudi Arabia the level was 94 percent." Such a requirement would, therefore, largely drive Goldman Sachs from all three markets.
Some commentators viewed such large exemptions as a sign of hypocrisy that will enrich China at the expense of American companies. During his Fox News program, Tucker Carlson argued that the announcement amounted to a statement that "homogenous boards are a sin when they happen here in America, but in China, they're totally fine, not to mention highly lucrative."
It is also the case that having a place on the board often isn't enough to ensure parity. Women and minority board members can run into other problems, undermining their effectiveness. For example, one study cited by the Washington Post found that diverse directors "tend to receive far less mentoring about boardroom norms than white men, making other appointments less likely and shorter tenures by women or minorities more likely."
Board diversity can also sometimes serve as an easy public relations win to obscure c-suite homogeneity. Last year, Susan Reed, author of The Diversity Index, found that "four of the top 10 companies with the most diverse boards had all-white executive officers—nearly twice the rate of all the companies studied." Morgan Stanley's board, for example, had almost half non-white males, but its executives were all men.
So while the number of female CEOs heading up the 500 highest grossing firms recently reached an all-time high of 33, that still accounts for just 6.6 percent of the whole. But at least this means women have finally overtaken the number of men named John.
Photograph of bankers leaving a conference by Andrew Lichtenstein/Corbis via Getty Images.